Paramount Pictures unveils a new look at the G.I Joe prequel movie – Snake Eyes!
Paramount Pictures has released a brand new and all-action trailer for their upcoming reboot 'Snake Eyes G.I Joe Origins'. Delayed since March of 2020, the film will be making its theatrical bow on July 23rd. It will then be making its debut on Paramount+ 45 days after its cinematic release in theatres. Grab your swords and get ready to fight:
THE PLOT!
The film is a reboot of the Hasbro franchise. And as such, goes back to look at the origins of the hero. In the film, the character's race is changed. And he shows his face quite openly instead of using his mask. The plotline of the film follows a lone fighter. One who is recruited into and trained by the ancient Japanese clan known as the Arashikage. His loyalties are tested to the limit when secrets he has tried to keep buried in his past are exposed. This will lead him on the path to becoming the hero known as "Snake Eyes".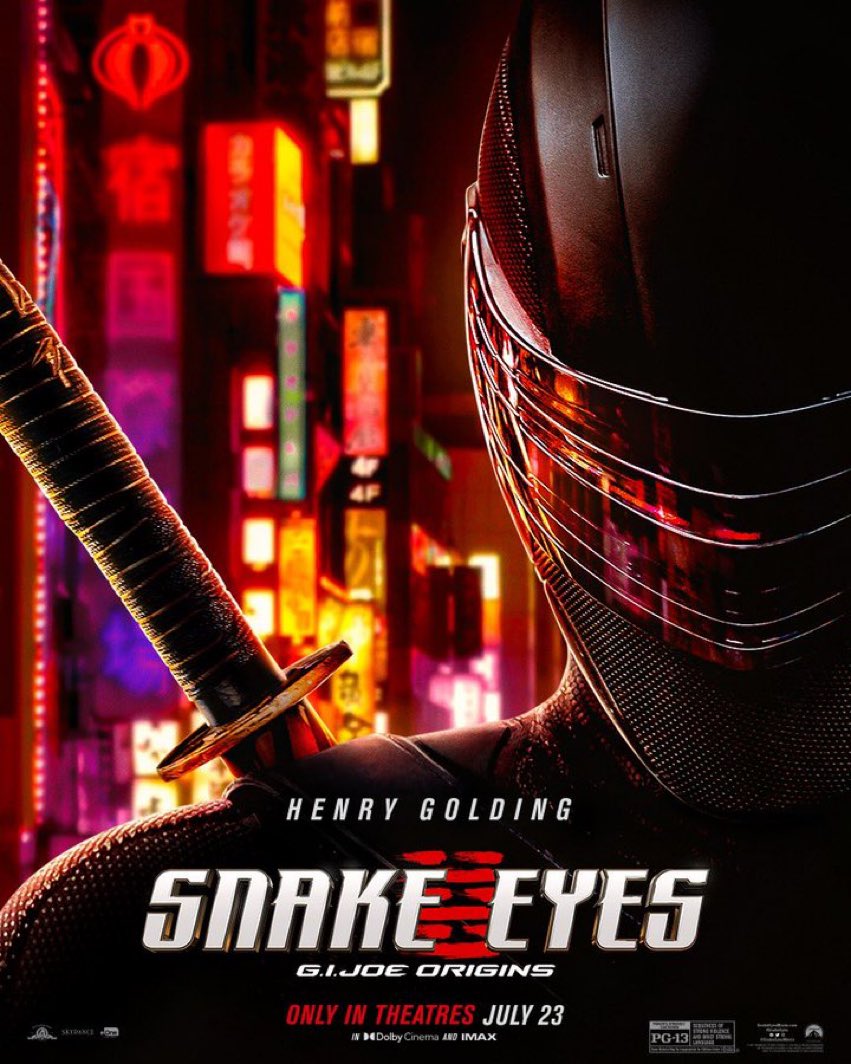 THE CAST!
Henry Golding takes over from Ray Park as the title character this time around. Also appearing in the film are Andrew Koji who is playing Tommy/ Storm Shadow.  Snake Eye's friend who will become his dreaded archenemy. Samara Weaving as Scarlett. Ursula Corbero as Baroness. Takehiro Hira as Kenta.
Haruka Abe as Akiko. Peter Mensah as Blind Master. And the legendary Iko Uwais as Hard Master, the leader of Clan Arashikage and Uncle of Storm Shadow. Fans will know exactly who the characters are before the credits roll. The movie is directed by Robert Schwentke.
'Snake Eyes: G. I Joe Origins' opens July 23rd.
Source: Paramount Pictures
Future of the Force News Editor,Liverpool F.C fan,Halloween Movie Fan, Friday The 13th movies fan, Star Wars Fan, Star Trek Fan.