New Trailer For Disney's Jungle Cruise Sails In! | Meet Dr. Lily Houghton
Dwayne Johnson and Emily Blunt swing into action for the latest Jungle Cruise trailer!
Among the movie casualties of the COVID outbreak was the Disney live-action adventure 'Jungle Cruise'. The film was one of the first to shift its release from 2020 to a 2021 opening. Well, it's now 2021, and the film is due to hit theatres and Disney+ Premier Access from July 30th. To build up the excitement levels, a brand new trailer, introduced in her usual style by Emily Blunt herself, has debuted. Set sail for adventure:
THE PREMISE
The film is loosely based on the theme park attraction of the same name. Set during the early 20th century, riverboat captain Frank Wolff is hired by a British scientist and her brother for a mission into the jungle to discover the Tree of Life. It is believed that the tree possesses powers that could greatly benefit modern medicine. The trio must face off against a competing German expedition, wild animals, and their environment in the race to get to the tree first.
THE CAST
Dwayne Johnson plays Frank Wolff while Emily Blunt plays British scientist, Dr. Lily Houghton. Edgar Ramirez plays the deadly mercenary Aguirre, Jack Whitehall is McGregor Houghton, Lily's younger brother. Jesse Plemons plays Prince Joachim, the deranged German aristocrat who's after the tree for himself. And Paul Giamatti plays Nilo, the harbormaster who manages the port where Frank moors his vessel.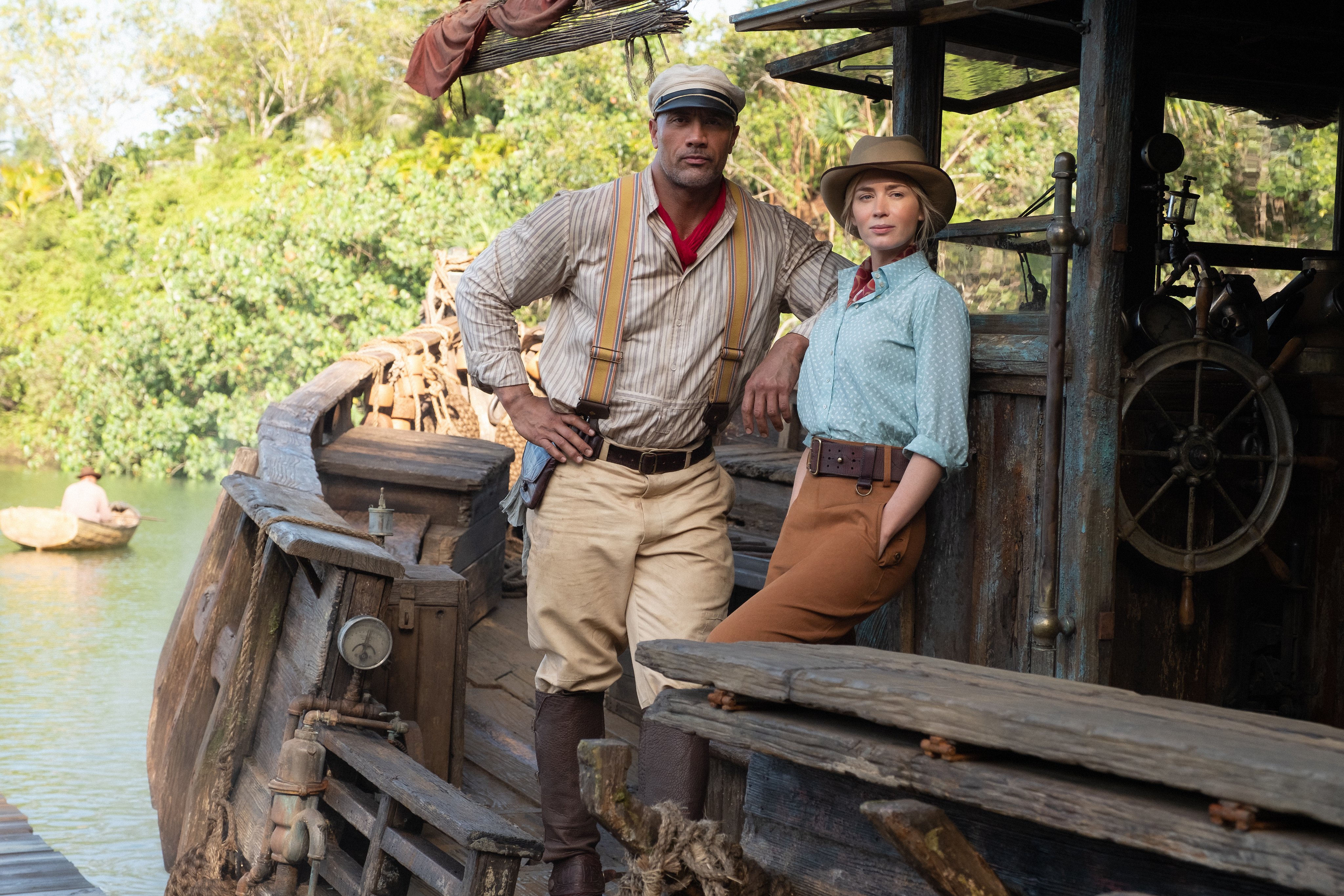 'Jungle Cruise' sets sail in theatres and Disney+ Premier Access from July 30th.
Source: Walt Disney Pictures
Future of the Force News Editor,Liverpool F.C fan,Halloween Movie Fan, Friday The 13th movies fan, Star Wars Fan, Star Trek Fan.