The best of the worst appear in a new look behind the scenes chock full of awesomeness!
I can't wait to see 'The Suicide Squad'. There's just something about it that screams to be watched in IMAX. And I cannot miss another round with Margot Robbie as Harley Quinn. Today, we get to see a new look at the film that has debuted online. Lock and load as we join the squad for tons of madness and mayhem:
FIRST LOOK:
A new look at @JamesGunn's #TheSuicideSquad has been released. Get ready for a rollercoaster ride to DC AWESOMENESS!! pic.twitter.com/C0HCGlfjuf

— Future Of The Force (@futureotforce) July 14, 2021
THE CAST!
Joining Margot Robbie, Joel Kinnaman, Viola Davis, and Jai Courtney this time around are Idris Elba. John Cena, Peter Capaldi, David Dastmalchian. Daniela Melchior, Michael Rooker, Pete Davidson. Nathan Fillion, Alice Braga, Sean Gunn. Flula Borg, and Mayling Ng. That's not counting Steve Agee portraying King Shark via motion capture with legend Sylvester Stallone providing his voice. This time around, James Gunn is handling the writing and directorial duties. With a confirmed running time of 132 minutes and an R rating to boot, the film looks like it could be a rollercoaster ride of sheer awesomeness.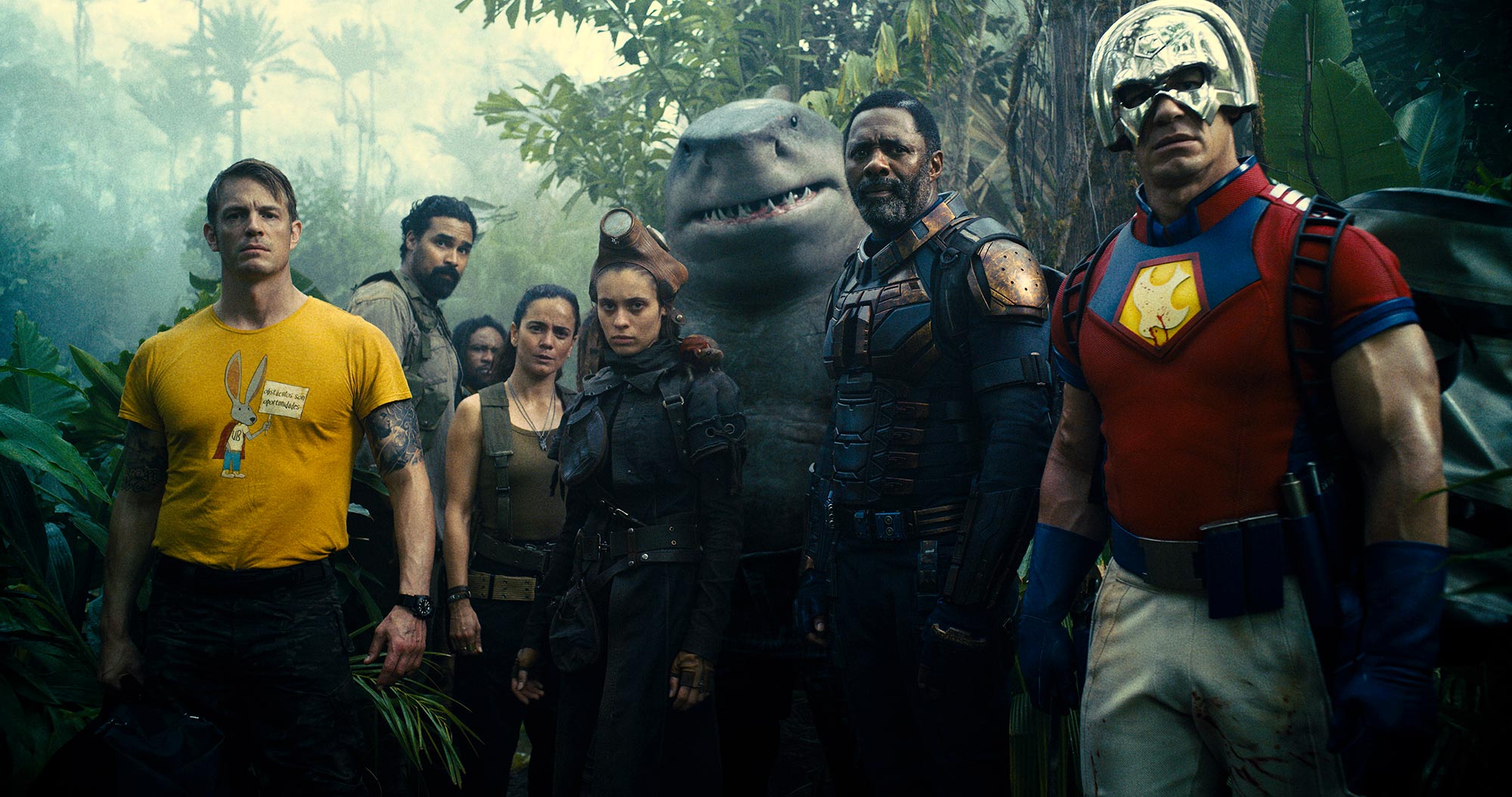 'The Suicide Squad' goes to war in theatres and HBO MAX on August 5th in the United States and hits cinema screens in the United Kingdom On July 30th.
Source: Warner Bros.
Feel the Force on Social Media.
Carl Roberts is the News Editor of The Future of the Force. Aside from being our horror genre aficionado, he is also passionate about Star Wars, Marvel, DC, and the Indiana Jones movies. Follow him on Twitter where he uses the force frequently!