The UK Film magazine unveils a subscriber's cover featuring Michael Myers' new look!
October cannot come quick enough. The sequel 'Halloween Kills' will finally open, a year later than scheduled thanks to the pandemic. The countdown to the resumption of hostilities between the Strode girls and Michael Myers is starting to build momentum. This time though, the entire town of Haddonfield is after Myers for revenge. And thanks to the UK film magazine Total Film, we have a closer look at the melted mask of our favorite boogeyman. We see the melted look of the iconic mask after the climax of the 2018 reboot. Without further ado, let's catch up with how the shape looks: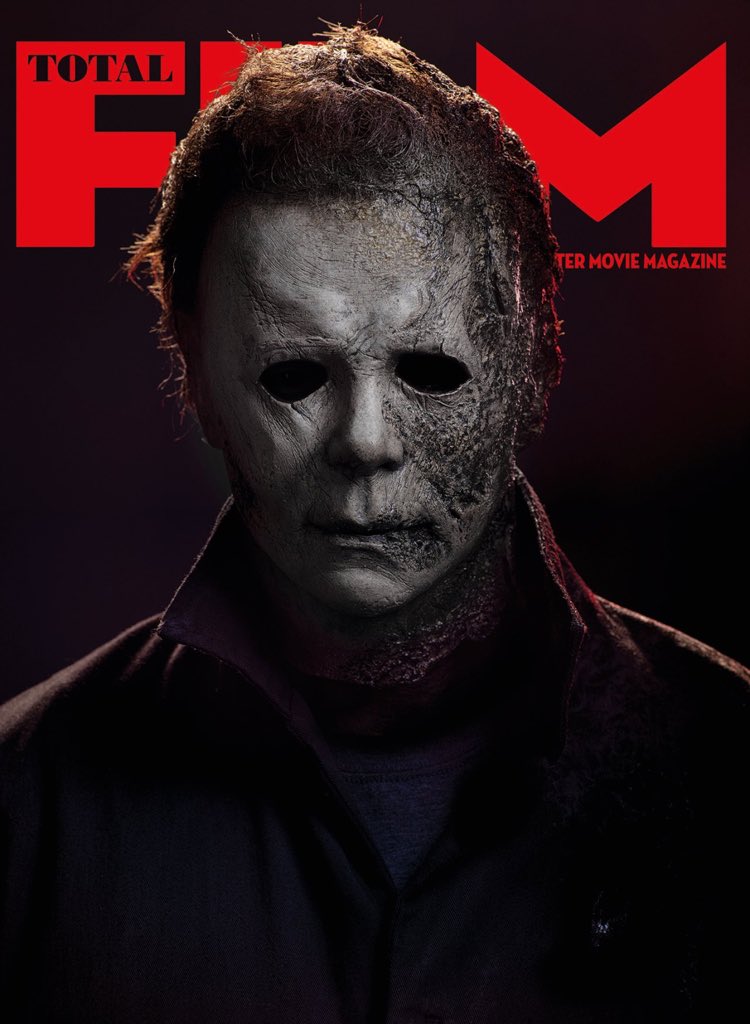 THE CAST
The film once again stars Jamie Lee Curtis as Laurie Strode. Judy Greer is back as her daughter, Karen while Andi Matichak once again appears as Allyson, Karen's daughter, and Laurie's granddaughter.  Will Patton also appears as the thought to be dead Deputy Frank Hawkins from the 2018 film. Also appearing are Anthony Michael Hall as Tommy Doyle. Kyle Richards as Lindsey Wallace. Nancy Stephens as Marion Chambers, and Charles Cyphers as Leigh Brackett. Once again, James Jude Courtney and Nick Castle play Michael Myers while Airon Armstrong plays a younger version of the character in flashbacks to the 1978 original.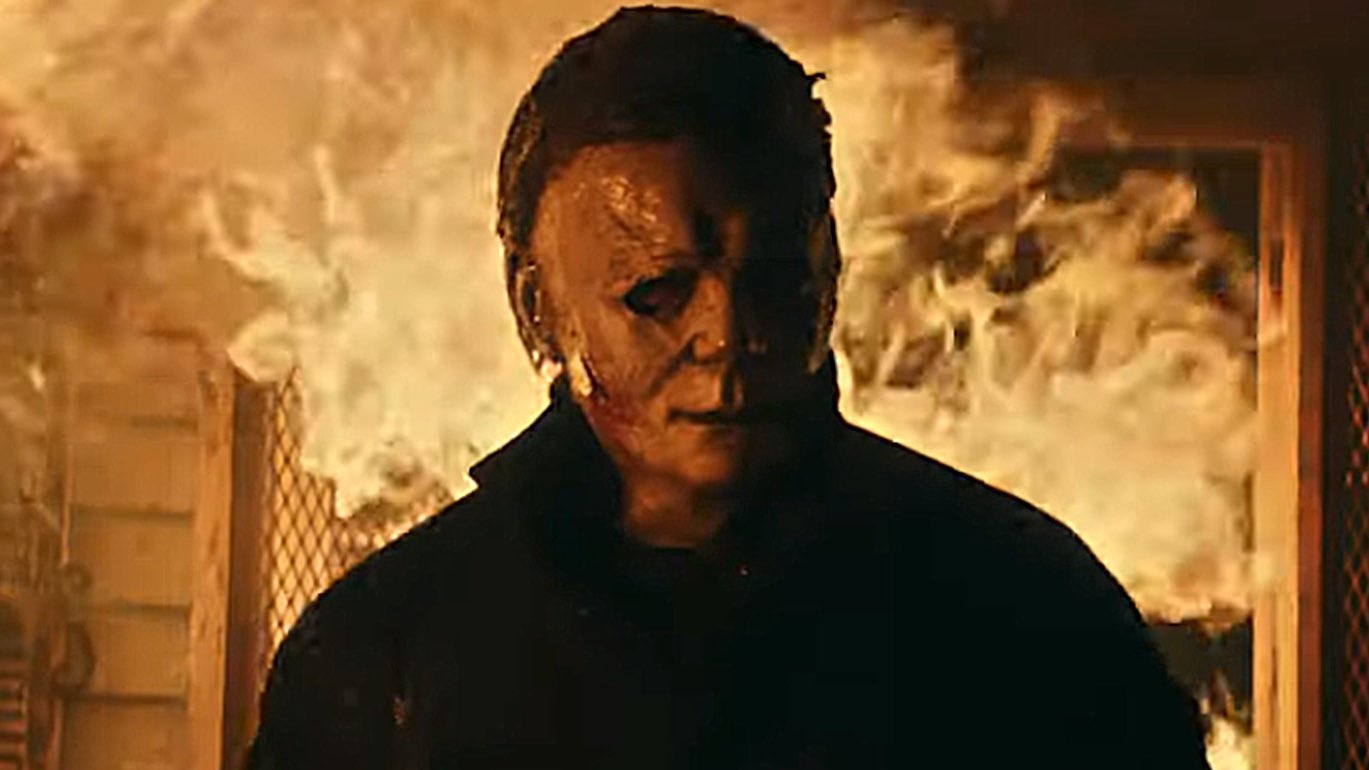 THE SYNOPSIS
The synopsis of the new film is:
And the Halloween night when Michael Myers returned isn't over yet.
Minutes after Laurie Strode (Jamie Lee Curtis), her daughter Karen (Judy Greer), and granddaughter Allyson (Andi Matichak) left masked monster Michael Myers caged and burning in Laurie's basement, Laurie is rushed to the hospital with life-threatening injuries, believing she finally killed her lifelong tormentor.
But when Michael manages to free himself from Laurie's trap, his ritual bloodbath resumes. As Laurie fights her pain and prepares to defend herself against him, she inspires all of Haddonfield to rise up against their unstoppable monster.
The Strode women join a group of other survivors of Michael's first rampage who decide to take matters into their own hands, forming a vigilante mob that sets out to hunt Michael down, once and for all.
Evil dies tonight.
— Universal Pictures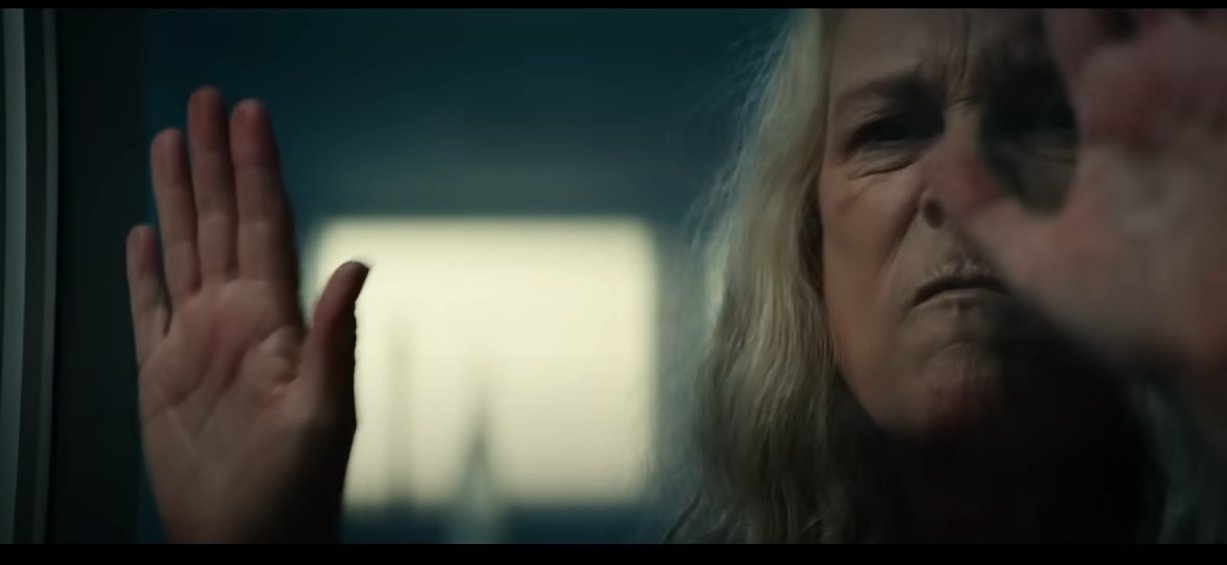 THE TRAILER
And just in case you missed it…
'Halloween Kills' sees Michael Myers stalking again on October 15th.
Sources: Total Film, Universal Pictures
Carl Roberts is the News Editor for The Future of the Force. Aside from being our horror genre aficionado, he is also passionate about Star Wars, Marvel, DC, and the Indiana Jones movies. Follow him on Twitter where he uses the force frequently!