Four new images about the night he came home again after forty years bring the spookiness!
They say all good things come to those who wait. Well, 'Halloween' fans have been patiently waiting ever since the reboot/sequel debuted in 2018. We knew two further sequels were coming. But thanks to COVID, the first is a year late. But this week has seen images drop online and published by magazines. Total Film magazine dropped a sensational subscribers cover earlier in the week. Now, four new stills have made their way out of the shadows. Of course, the shape gets his chance to appear in two of them. And, oh have we missed you, Michael! It's also nice to see Kyle Richards appearing in her own picture, forty-three years after she first played Lindsay Wallace. Hide in the shadows as we take a look:
NICE KNIFE! I'LL TAKE IT!
WELCOME BACK LINDSAY!
HAVE YOU LOST SOMETHING, MICHAEL?
PEEK-A-BOO!
GREEN AND CURTIS TALK HALLOWEEN ENDS!
That's not the end of the 'Halloween' information for this week. Star Jamie Lee Curtis has expressed her thoughts that the next film, 'Halloween Ends' will see the final time she will play Laurie Strode: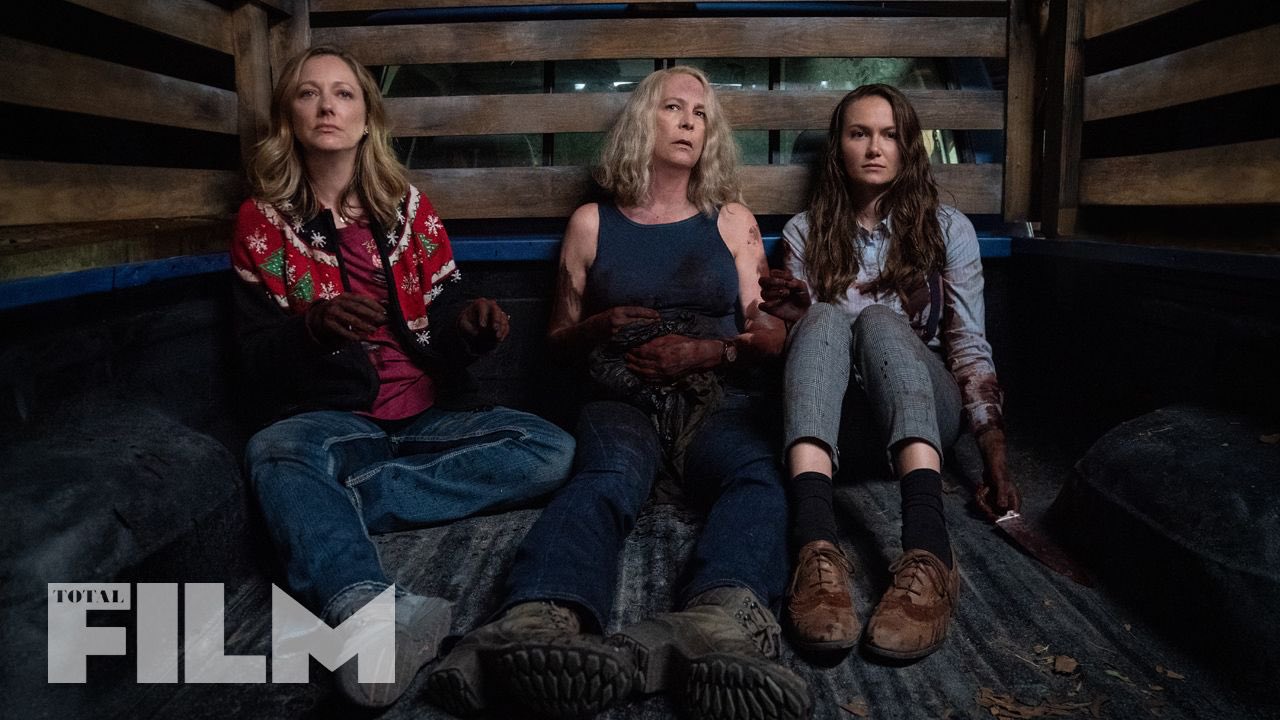 "I would say, given what I know about the next movie, I think it will be the last time that I will play (Laurie). And I'm not saying something like, 'Oh because I die!' It's nothing to do with that. I'm talking about emotionally what they have constructed. I think it will be a spectacular way to end this trilogy."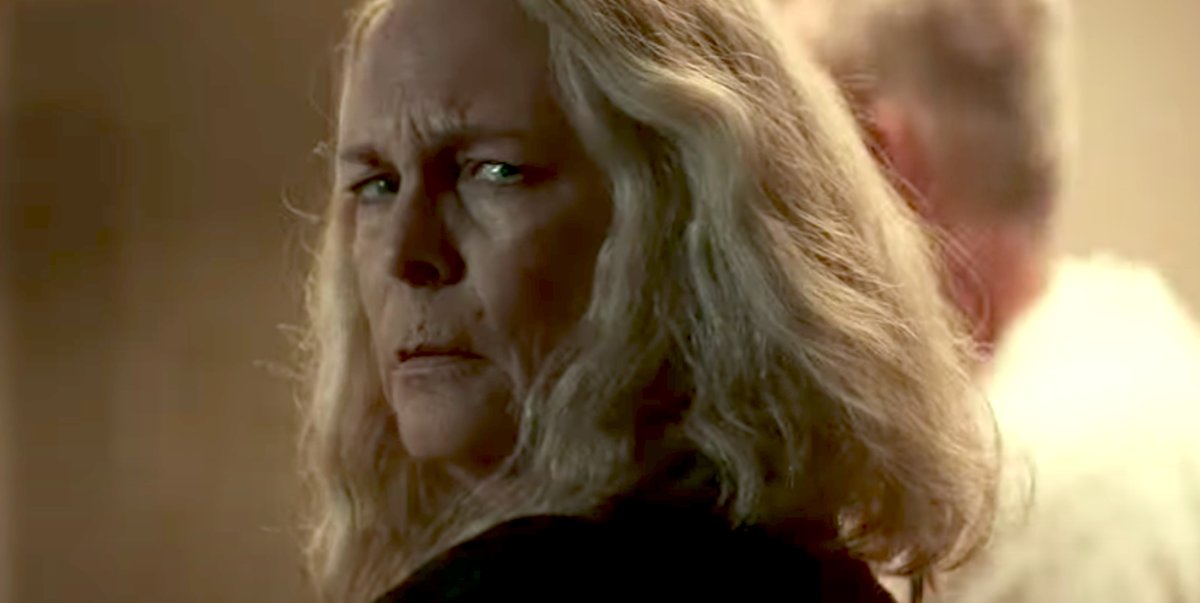 Co-writer and director David Gordan Green revealed that the film will take place four years after the climax of 'Halloween Kills'. Now, no spoilers but from what I hear of the ending to the new film, it will give a few certain people time to regroup and make their plans against Michael Myers. The film will be 'more contained' than 'Halloween Kills' and Green spoke of his desire for the film:
"I get engaged by doing something different. If I was just going to be repetitive, I would hand the reins off to someone else. When you have that opportunity within an established franchise, it's really fun to think about how you can show different tones and perspectives and evolve."
Curtis said this about the final film in this new trilogy:
"(Halloween Ends)  will deal with the sort of cultural phenomenon of violence. That's what the third movie ultimately is, a very powerful examination of violence. It comes at it from a slightly different way."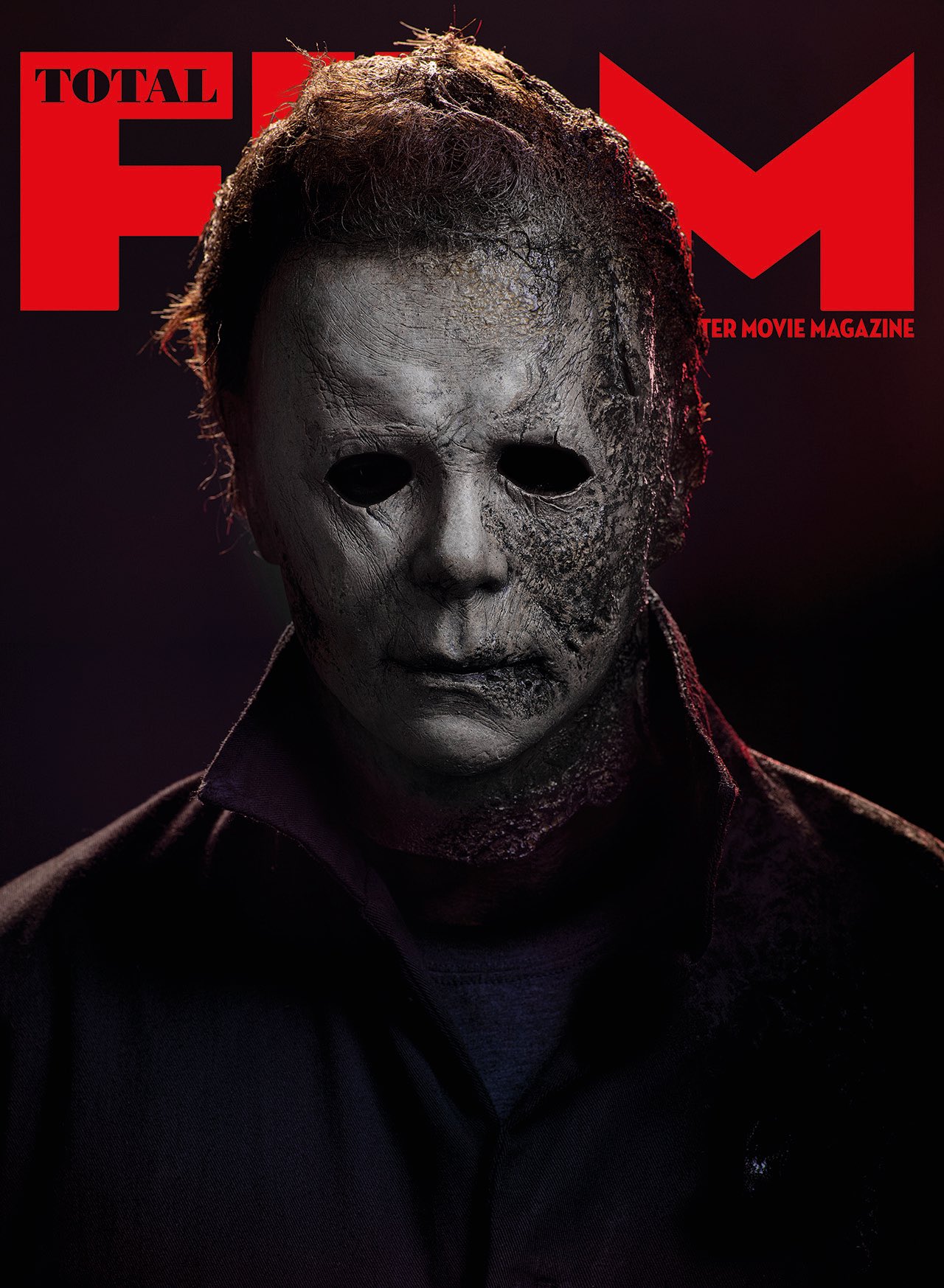 'Halloween Kills' stalks theatres from October 15th.
Sources: Total Film Magazine/ Universal Pictures
Feel the Force on Social Media.
Carl Roberts is the News Editor of The Future of the Force. Aside from being our horror genre aficionado, he is also passionate about Star Wars, Marvel, DC, and the Indiana Jones movies. Follow him on Twitter where he uses the force frequently!