Sorry Jack, Chucky's Back! Delightfully Evil New Trailer For Chucky Released!
This ain't no toy story as Chucky looks like he's making murder look like Child's Play!
We've seen the teasers. We've seen the production stills. We've squirmed at his cackling laugh. Now, he is starring in his own full-length trailer. Check under the sofa. Look behind the curtains. Lock the knife drawer securely. Because 'Chucky' has arrived. And he wants to play:
A FAN'S DELIGHT!
Now, this is what I'm talking about! This looks to be seriously cool and scary. Our favorite homicidal toy is back and he's not taking any prisoners. As a fan of the 'Child's Play.' movies and of Chucky himself, I can't wait for this to debut. Hearing Brad Dourif's voice once more coming from the doll's mouth is sheer perfection for me. Adding to the enjoyment is the black comedy that seems to be included in the show. And that final scene of the trailer, where Chucky asks a young child if she wants to come along and watch him kill her sister is both hilarious and terrifying at the same time.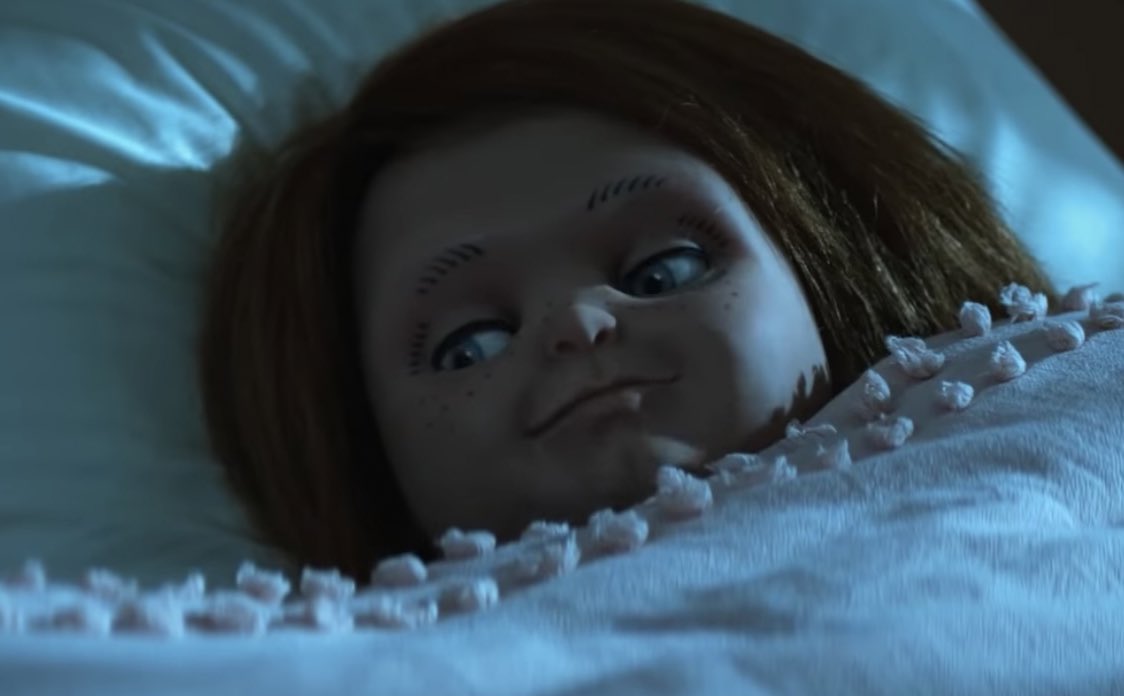 FINAL WORDS OF WISDOM!
I'm ready for the return of the evil little monster doll this October. I just hope the characters in the show are too. They are going to need all the help they can get when Chucky decides it's time for some good old-fashioned homicide. They just need to remember the words of the doll himself:
"Don't F**k With The Chuck!"
Will you be tuning in to 'Chucky'? Are you a 'Child's Play' fan? What do you hope to see during the show? Drop us a line and let us know your thoughts!
Source: Chucky Official/ YouTube
Feel the Force on Social Media.
Carl Roberts is the News Editor of The Future of the Force. Aside from being our horror genre aficionado, he is also passionate about Star Wars, Marvel, DC, and the Indiana Jones movies. Follow him on Twitter where he uses the force frequently!