Lucasfilm Hires The Mandalorian YouTube Deep Faker!
A deep fake of Luke Skywalker in The Mandalorian leads to employment for YouTuber Shamook!
I have to admit, I'm not a fan of the current Deepfake craze. Ok, some are amusing. Some are harmless. Others are just repetitive and boring. But never let it be said that using the technology and publishing your results online can't lead to some good. Take a look through YouTube and you'll find deep fakes from a user called Shamook. They have made a deep fake of the return of Luke Skywalker from the season 2 climax of 'The Mandalorian'. And greatly improved it. The video has gained nearly two million views. Including one that led to an amazing job offer.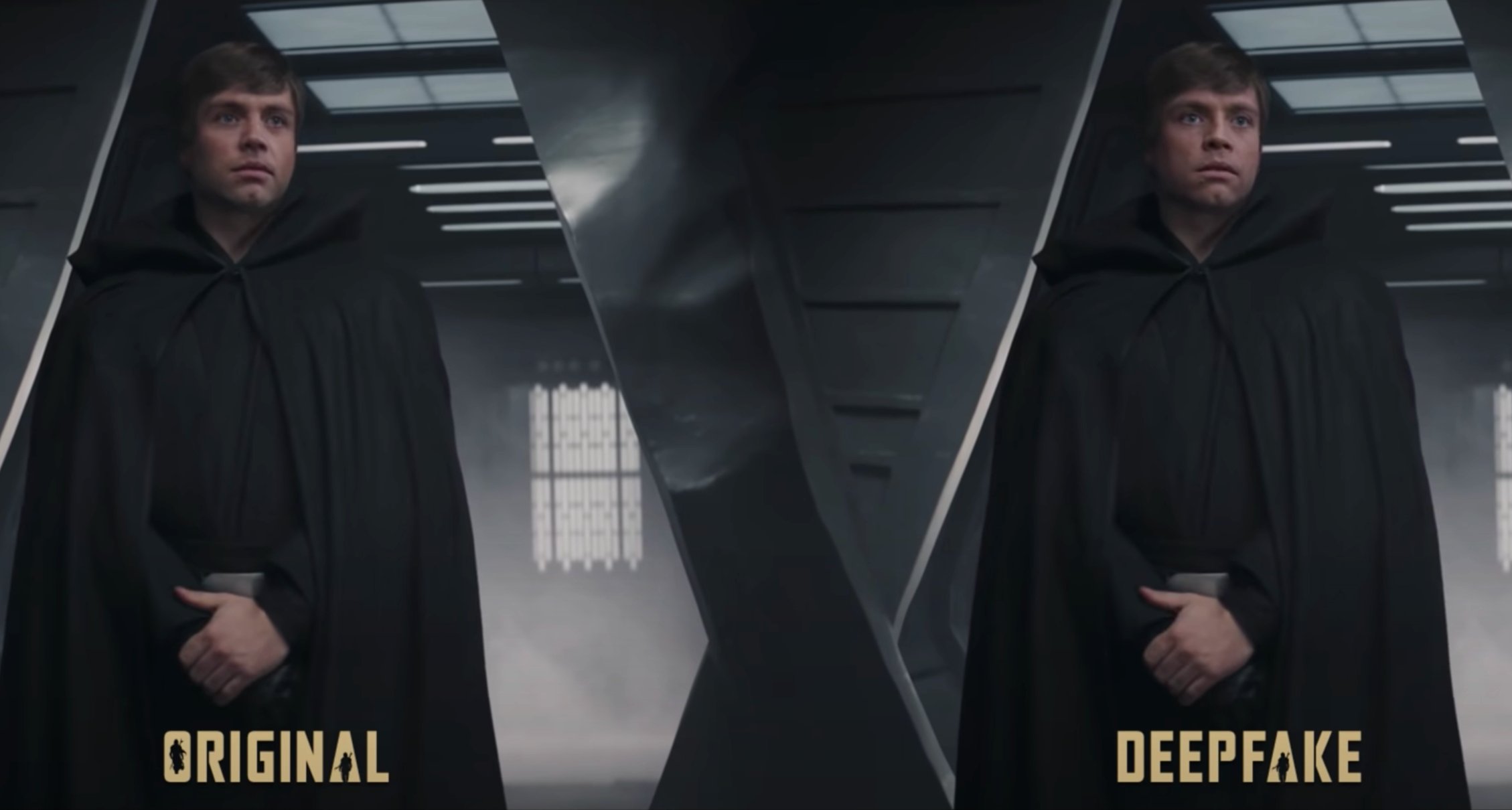 LUCASFILM COMES KNOCKING!
Usually, Lucasfilm would jump all over something like this. Normally, you could expect a legal letter or email and a cease and desist notice. This time though, they were so impressed with what Shamook created, they have actually hired him. They believe that Shamook's deep fake de-aging of Mark Hamill's Luke Skywalker was so impressive, they want him on their staff. Shamook announced this incredible news via a comment on his video. This has now been confirmed by Lucasfilm.
LUCASFILM STATEMENT!
A Lucasfilm representative said in a released statement:
"[Industrial Light and Magic is] always on the lookout for talented artists and have in fact hired the artist that goes by the online persona 'Shamook'. Over the past several years ILM has been investing in both machine learning and A.I. as a means to produce compelling visual effects work and it's been terrific to see momentum building in this space as the technology advances."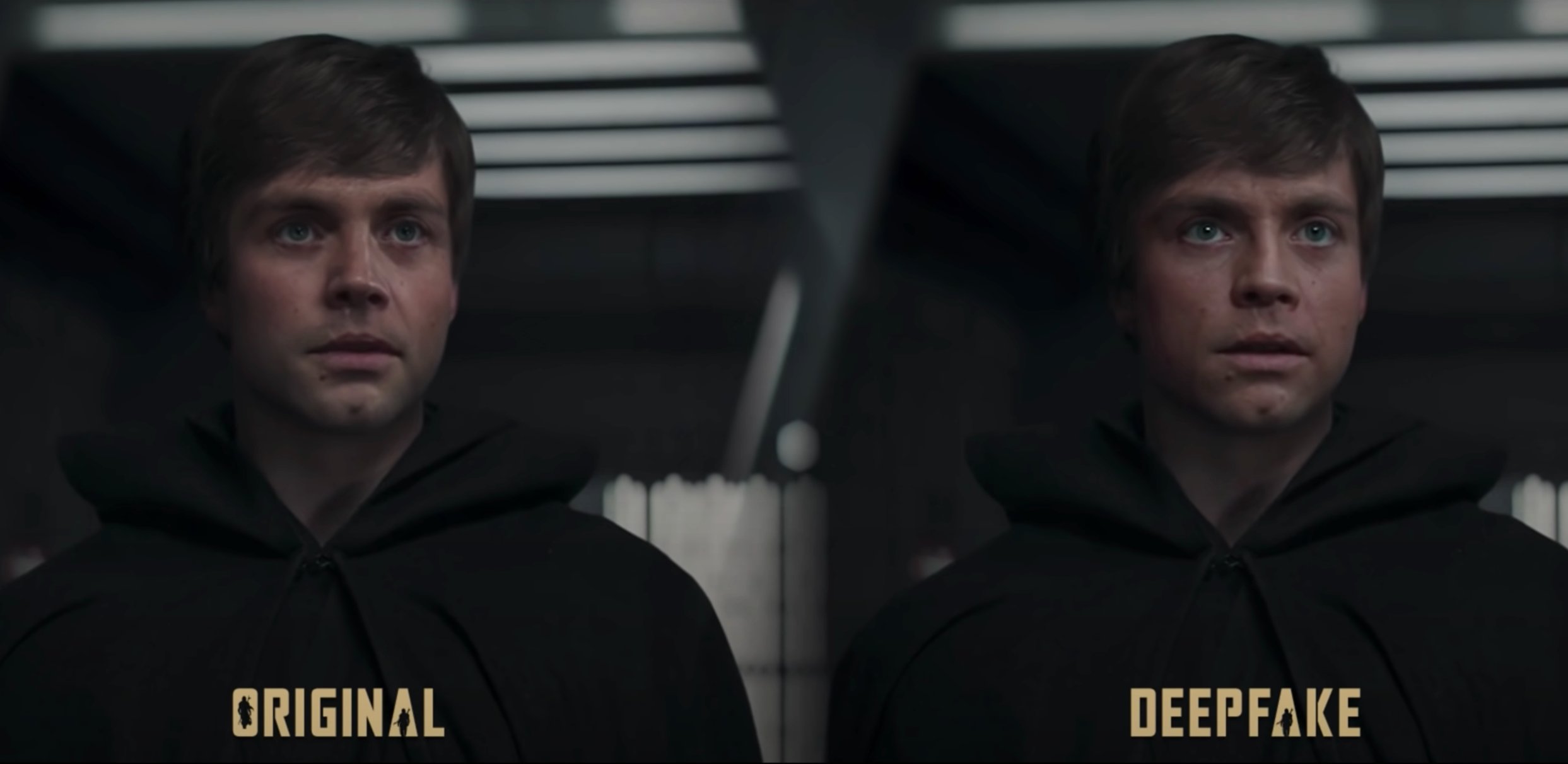 THE VIDEO!
Take a look for yourselves at what Shamook has come up with:
SHAMOOK SPEAKS!
Shamook had this to say:
"As some of you may already know, I joined ILM/Lucasfilm a few months ago and haven't had the time to work on any new YouTube content. Now I've settled into my job, uploads should start increasing again. They'll still be slow, but hopefully not months apart. Enjoy!"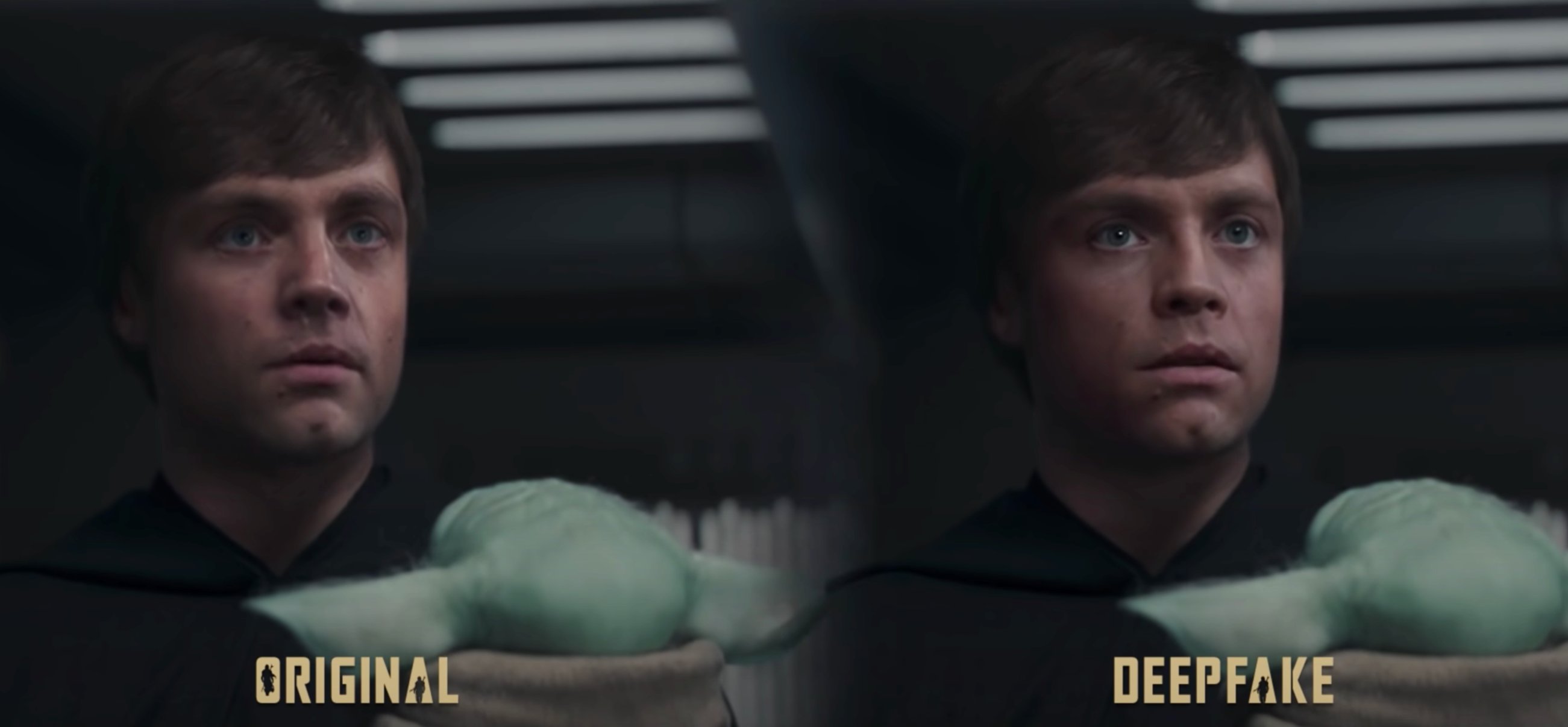 WE SEND OUR BEST WISHES AND CONGRATULATIONS!
All of us here at The Future Of The Force send our heartfelt best wishes and congratulations to Shamook. Their deep fake of 'The Mandalorian' fixes something good by itself but now looks even better. This story is a great one, one that shows that hard work and a love of technology CAN be extremely beneficial in the long run. We look forward to seeing what Shamook comes up with next in their position at Lucasfilm.
Sources: Shamook, YouTube, Lucasfilm, Disney+
Carl Roberts is the News Editor for The Future of the Force. Aside from being our horror genre aficionado, he is also passionate about Star Wars, Marvel, DC, and the Indiana Jones movies. Follow him on Twitter where he uses the force frequently!