Stephen Lang's Blind Man gets handy with a hammer in the new trailer for the new sequel!
I never thought that there would be a sequel to the 2016 film 'Don't Breathe.' Let alone one where the villainous 'Blind Man', Norman Nordstrom would be the hero. I was wrong on both accounts. Hitting theatres next Friday, the Stephen Lang character will be back in 'Don't Breathe 2.' And this time, instead of trying to kill intruders in his home that stumble across his dark secret, he is more like a vigilante, handing out his own brand of justice. A new red-band trailer has made its way online today. Be advised, it contains some strong language and violence:
THE PLOT
The film is set eight years after the events of the first film. Now, Norman Nordstrom lives with 11-year-old Phoenix. He has recreated the family that was stolen from him by a drunk driver and has found the twisted justice he's always felt was his due. While hiding his nasty past from the girl, he teaches her exactly how to survive in the world.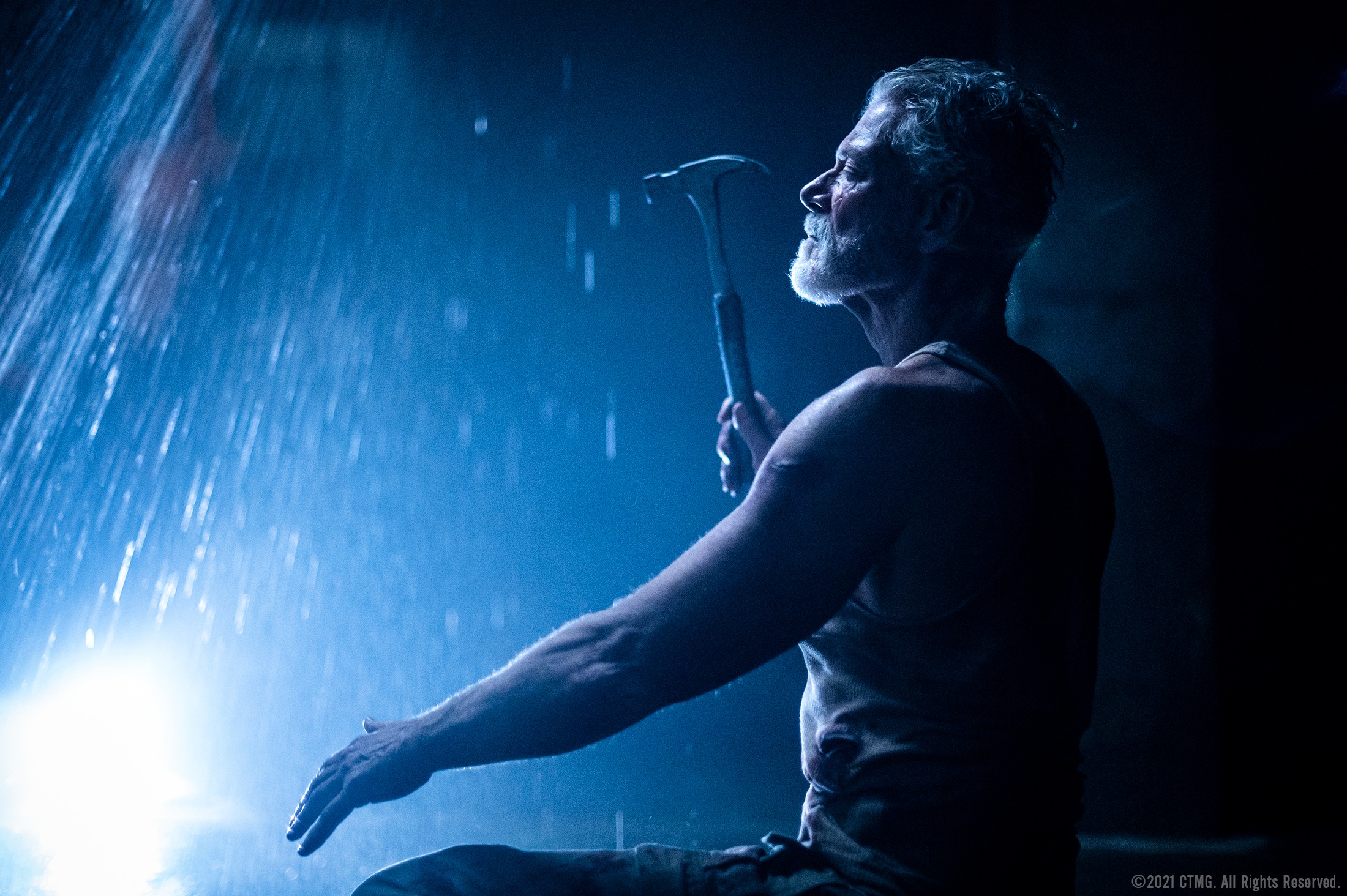 When intruders once again come to his home, this time focused on Phoenix, Norman will reveal for a second time what's hidden inside him and again, it will be in new and unexpected ways. The duo resort to every trick in the book to dispose of their most unwelcome guests. But Norman's brutal nature will be exposed. And Phoenix will discover her adopted father's violence for the first time in her life.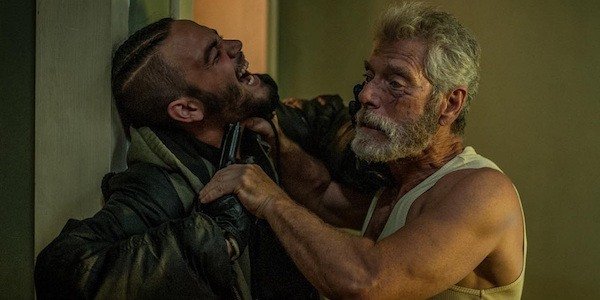 THE CAST
Joining Stephen Lang in the sequel are Brendan Sexton III, Madelyn Grace. Bobby Schofield, Adam Young. Dianna Babnicova, Steffan Rhodri. Christian Zagia, Stephanie Arcila, and Rocci Williams.  This time, proceedings are directed by Rodo Sayagues. Sayagues also co-writes with Fede Alvarez, based on the characters they created. Alvarez also produces alongside Sam Raimi and Robert Tapert.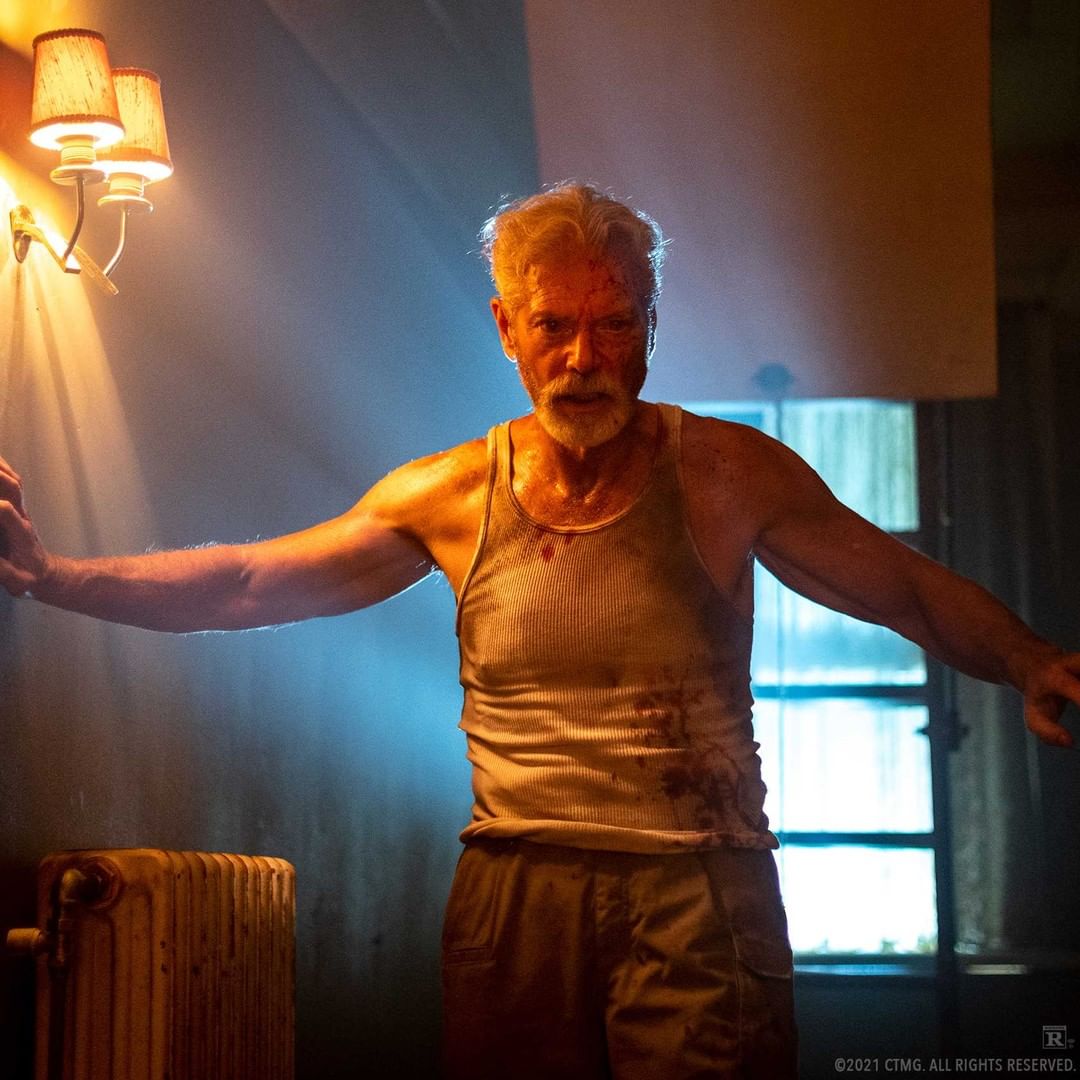 THE POSTERS
Take a look at the released posters for the film: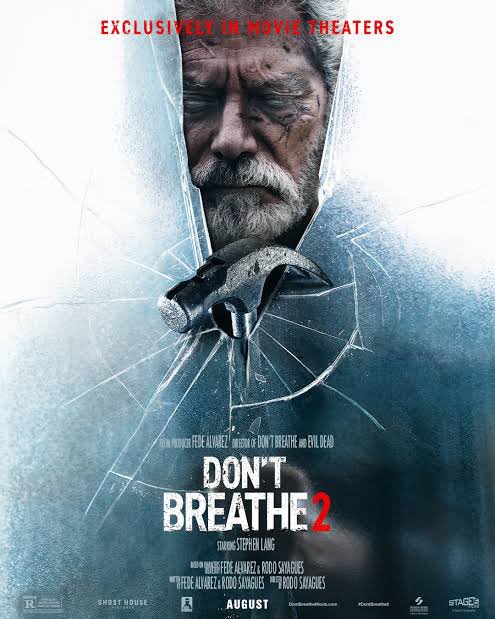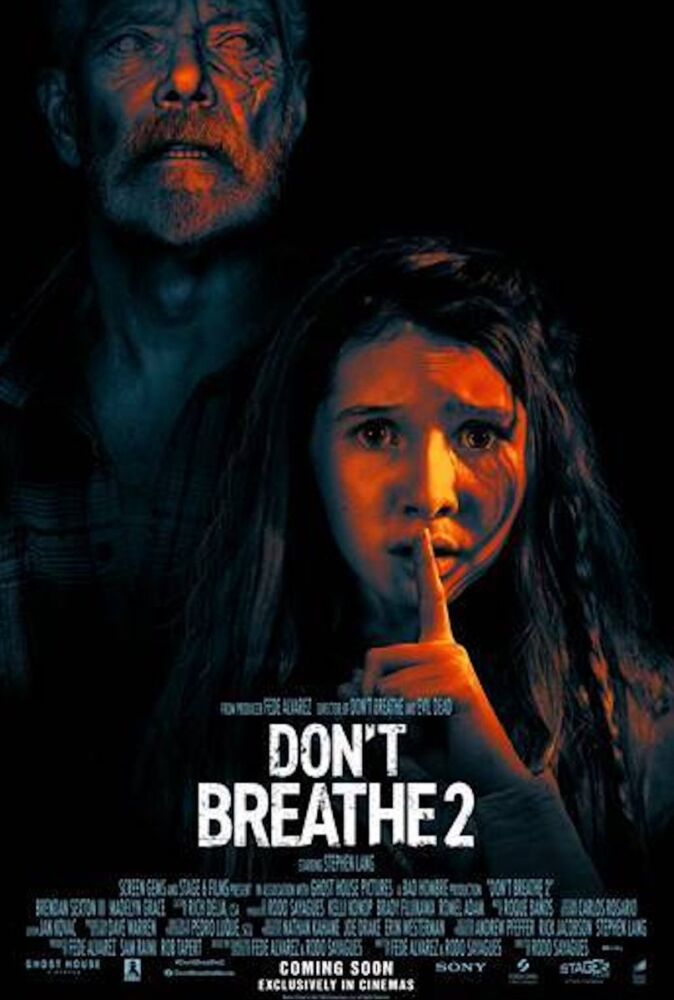 'Don't Breathe 2' opens in theatres on August 13th.
Will you be going to see the film? Did you enjoy the first one and can't wait to see the second? Or do you not care for the sequel after the first film? Drop us a line in the comments below with your thoughts!
Source: Sony Pictures
Feel the Force on Social Media.
Carl Roberts is the News Editor of The Future of the Force. Aside from being our horror genre aficionado, he is also passionate about Star Wars, Marvel, DC, and the Indiana Jones movies. Follow him on Twitter where he uses the force frequently!