We take a look at the latest Superhero Movies news for the upcoming Marvel and DC movies!
Welcome to this superhero movies-themed edition of the FOTF news buzz. In this edition, we take a look at the breaking news regarding the upcoming roster of Marvel and DC movies. From rumors right through to currently filming, all you need to know is right here. So, let's suit up and take a look at what's been breaking onto the wires.
AQUAMAN 2 | MORE BLACK MANTA THIS TIME!
'Aquaman And The Lost Kingdom' is currently shooting in London. Actress Amber Heard has been regularly posting selfies and updates from her home in London. While this has been happening, Yahya Abdul-Mateen II has revealed that his character of Black Manta will have a much larger role this time. Speaking with THR, the actor spoke about the project and his characters screen time:
"I think the script is better than it was in the first one. It gives the actors a lot of good storytelling moments. In Aquaman, we just got a small introduction to Black Manta and to some of his motivations. In this one, I get to exercise and breathe a little bit more. I'm showing some different colors with this one."
The sequel is under the direction of James Wan once more. Wan has stated previously that he has been given a 'Really cool story' by screenwriter David Leslie Johnson-McGoldrick. Although we still don't know what the story contains, it seems to be good enough to bring back Jason Momoa as Aquaman/ Arthur Curry. Amber Heard as Mera, Patrick Wilson as Orm. And Yahya Abdul-Mateen II as David Kane/ Black Manta. The film is scheduled to hit theatres worldwide on December 16th, 2022.
CAPTAIN MARVEL 2 BEGINS FILMING!
Another actress who has been showing herself getting into shape for the upcoming Marvel sequel is Brie Larson. Now, the actress has confirmed while speaking with SiriusXM that the sequel has now begun filming, teasing exactly how big the sequel is going to be:
"It's pretty surreal though, I mean when you're doing films like this, they're unlike anything else. Huge sets, huge amount of people on set. A lot of specialty things. It's a really unique experience. I'm a huge fan of Disneyland and so to me, it feels like I get to go to my own private Disneyland every single day. Because they're building all these insane worlds that no one else knows about, no one gets to see…well, you'll see it when the movie comes out, but for now, it's just mine. I'm in sets that are bigger than you could imagine right now. It's really special, and it's really just fun and bizarre."
Brie Larson also went on to reveal that she didn't think she would get to do a big blockbuster like 'The Marvels':
"I was pretty sure I was just going to be like a side character in indie movies for the rest of my life. So this is just beyond my expectations. I'm pretty just happy and stoked every day."
Alongside Ms. Larson in the film will be Teyonah Parris as Monica Rambeau, fresh off her introduction in 'WandaVision'. Iman Vellani as Kamala Khan, who will debut first in the Disney+ series 'Ms. Marvel'. Zawe Ashton, who is to play the villain of the film. And it is expected that Samuel L. Jackson will appear as Nick Fury. Nia DaCosta is directing the sequel from a script written by Megan McDonnell, again fresh off of 'WandaVision'. 'The Marvels' is due for release on November 11th, 2022.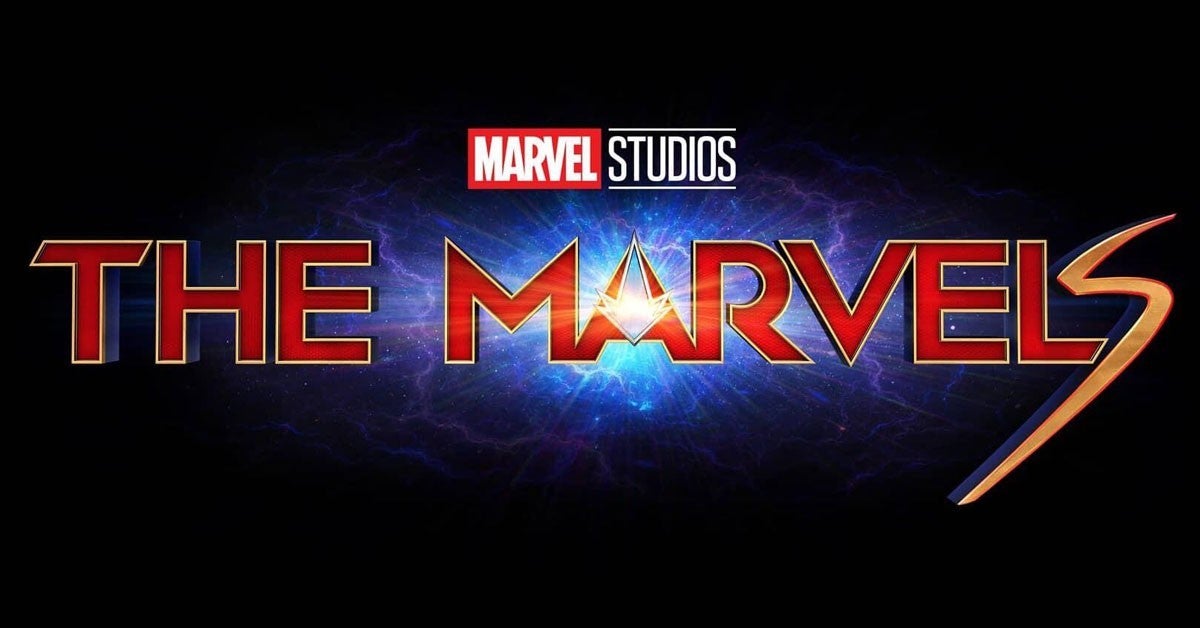 TOM HARDY TALKS VENOM 3!
The second film is due for release in September. But that hasn't stopped actor Tom Hardy from speaking about the possibility of 'Venom 3'. The actor, in conversation with Esquire, teased the world by revealing he's already thinking about a threequel:
"I'm thinking about the third movie as well because I think you need to write that at the same time."

Venom in VENOM: LET THERE BE CARNAGE.
Hardy has received a 'Story By' credit for the upcoming sequel 'Venom: Let There Be Carnage' with Kelly Marcel credited as the scriptwriter. When he was asked about the chance he and Marcel could combine to complete the script for a third film, Hardy played coy:
"A third won't be greenlit until the second is successful. But the studio was really, really pleased with number two."
Tom Hardy also made Marvel fans drool with anticipation when he revealed that he would be extremely interested in having Venom cross paths with his nemesis, Spider-Man somewhere down the line:
"I would be remiss if I wasn't trying to steer any kind of connectivity. I wouldn't be doing the job if I wasn't awake and open to any opportunity or eventuality or be excited by that… Should both sides be willing, and it be beneficial to both sides, I don't see why it couldn't be. I hope and strongly, with both hands, push, eagerly, towards that potential, and would do anything to make that happen, within what's right in business. But it would be foolish not to head towards the Olympic Games if you were running 100 meters, so yeah! I want to play on that field."
'Venom: Let There Be Carnage' sees Tom Hardy return as Eddie Brock/ Venom. Alongside him will be Woody Harrelson as Cletus Kasady/ Carnage. Michelle Williams is Brock's former fiance, Anne Weyling. And Naomie Harris as Frances Barrison/ Shriek. Andy Serkis directs this time around and the film is due to hit screens on September 24th.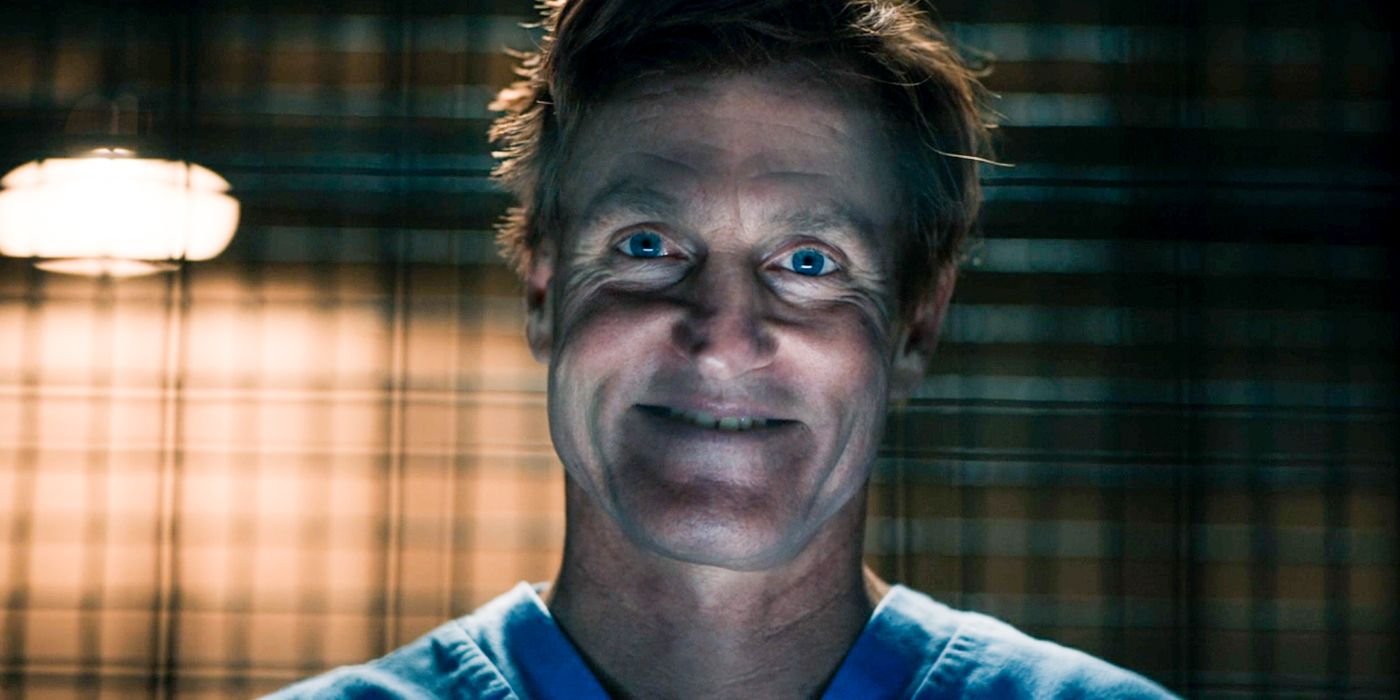 SAMUEL L. JACKSON IS BACK AS NICK FURY!
And finally, Samuel L. Jackson is currently gearing up for his return as Nick Fury. The actor is due to return to the MCU in the Disney+ series 'Secret Invasion.' The actor took to Instagram to show the world Fury's facial hair that the actor will wear again in the show. And we all thought he grew it for real: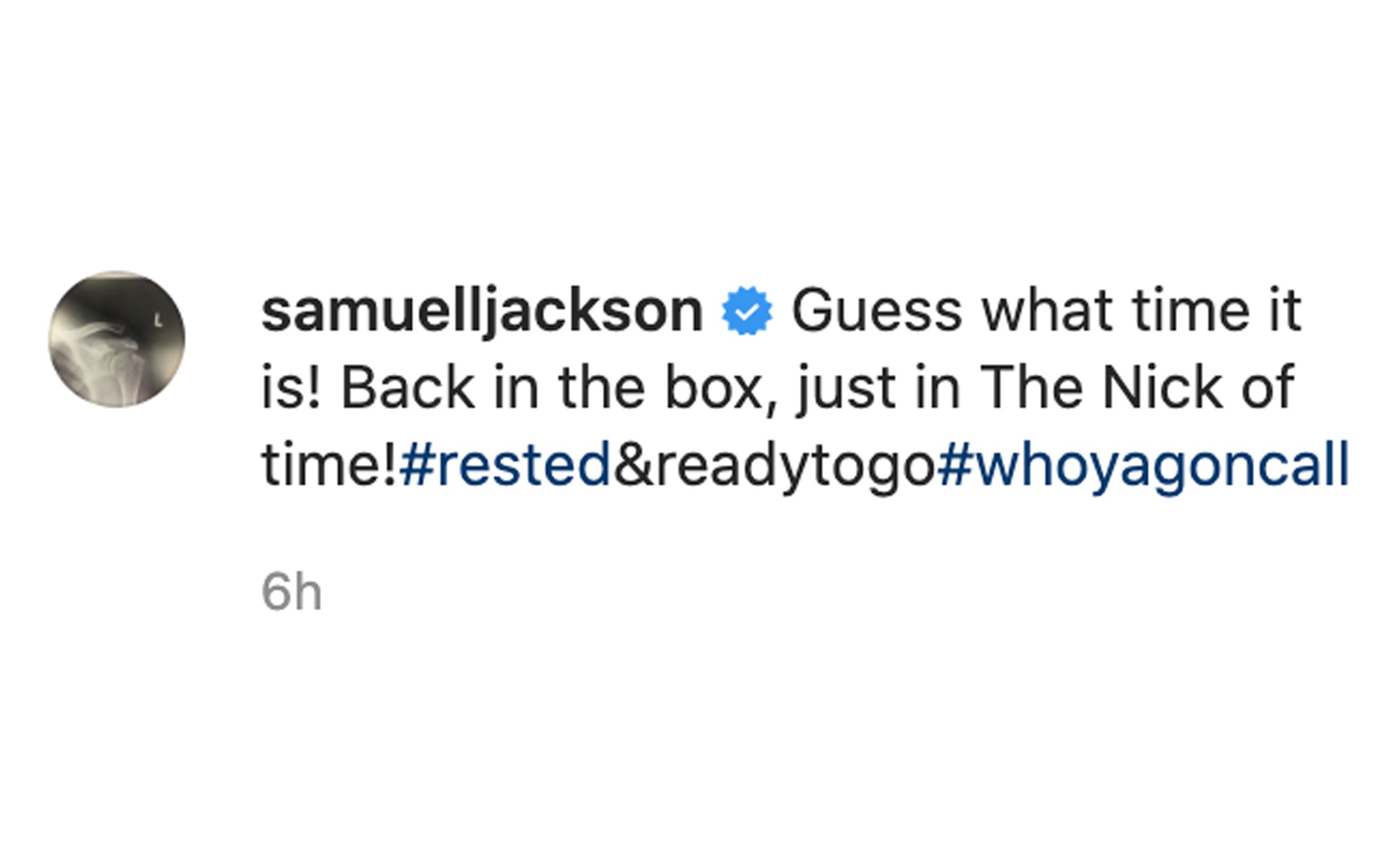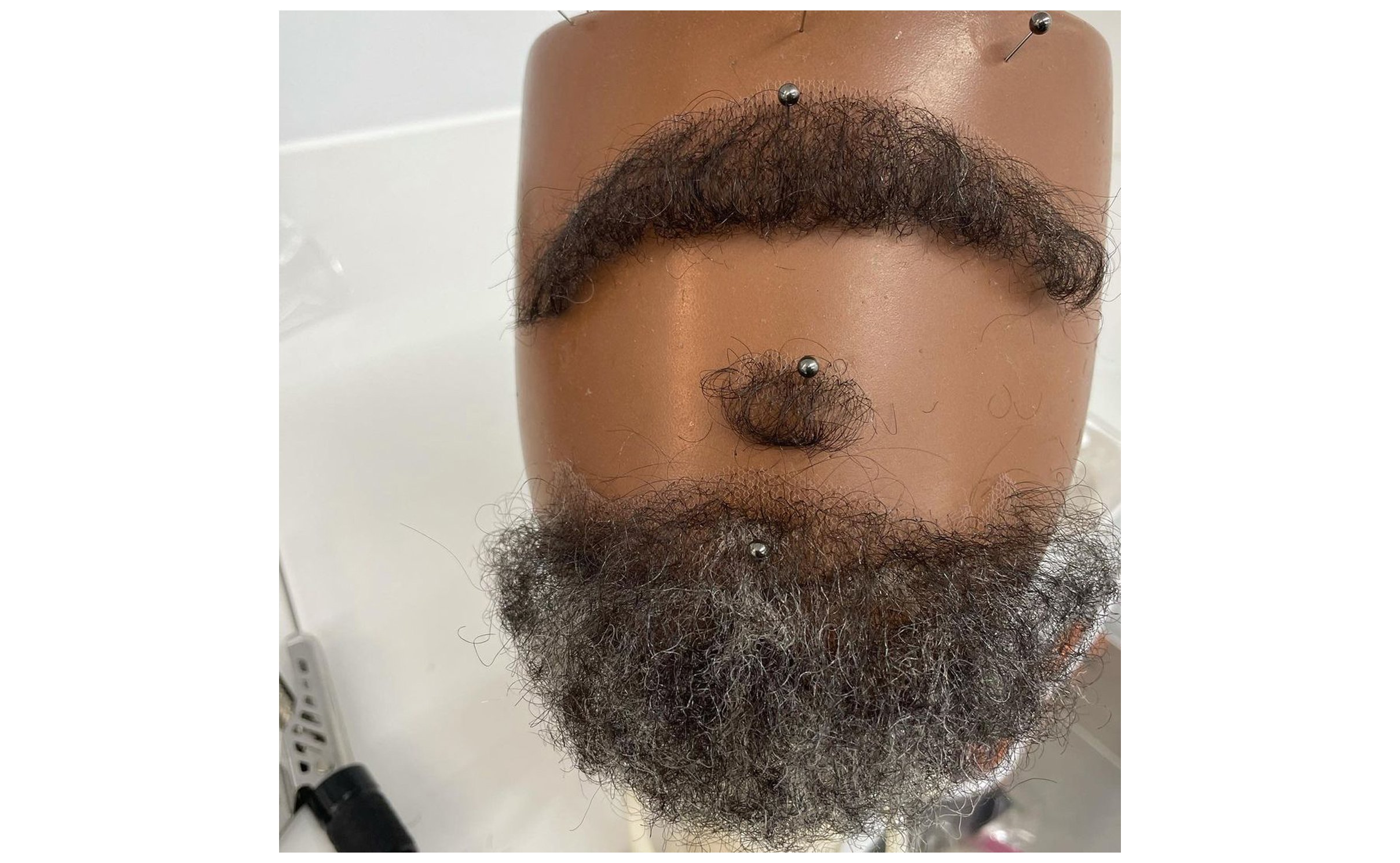 Jackson also posted a selfie of himself wearing a rather nifty T-Shirt. No prizes for guessing what he is referring to: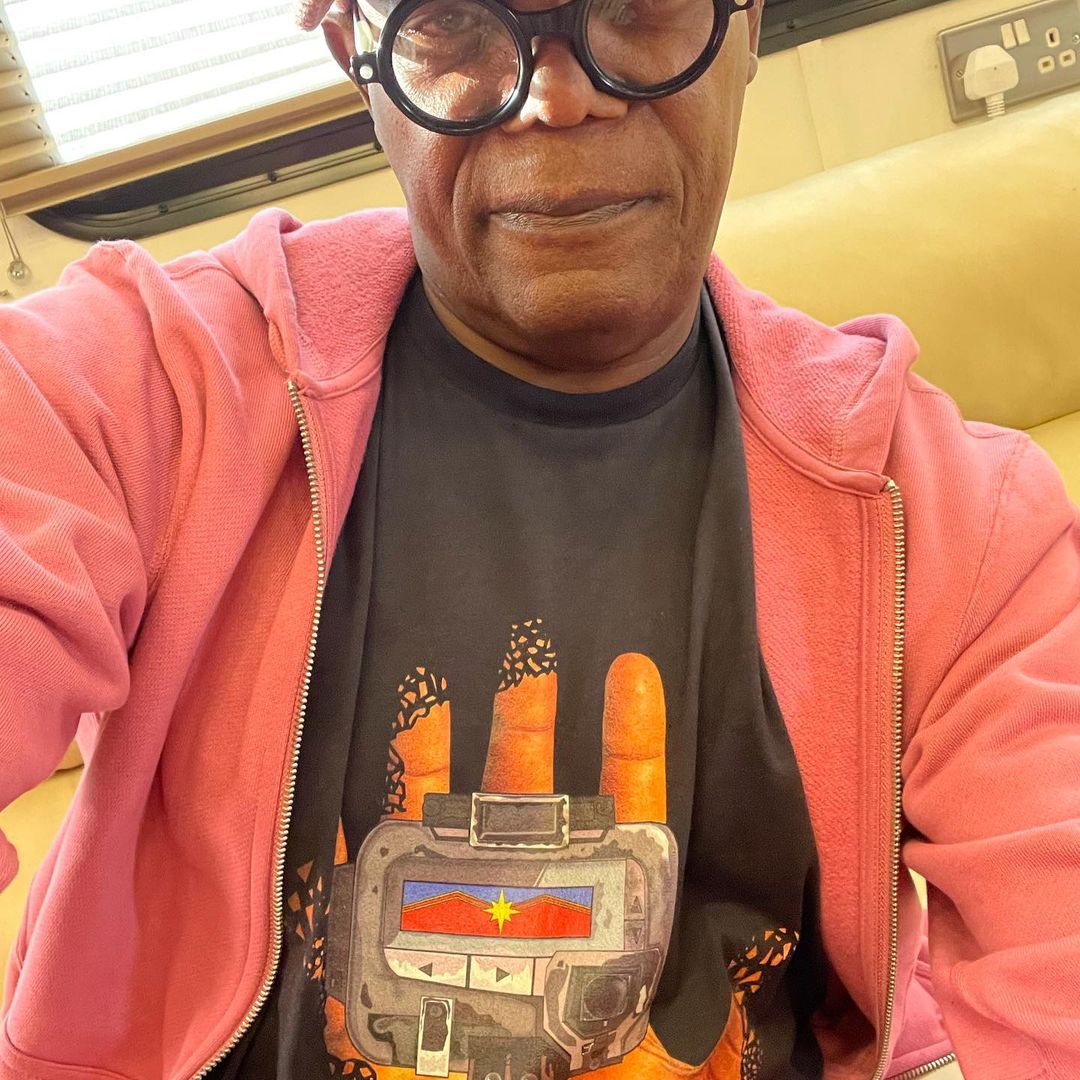 'Secret Invasion' will debut on Disney+ sometime in the future.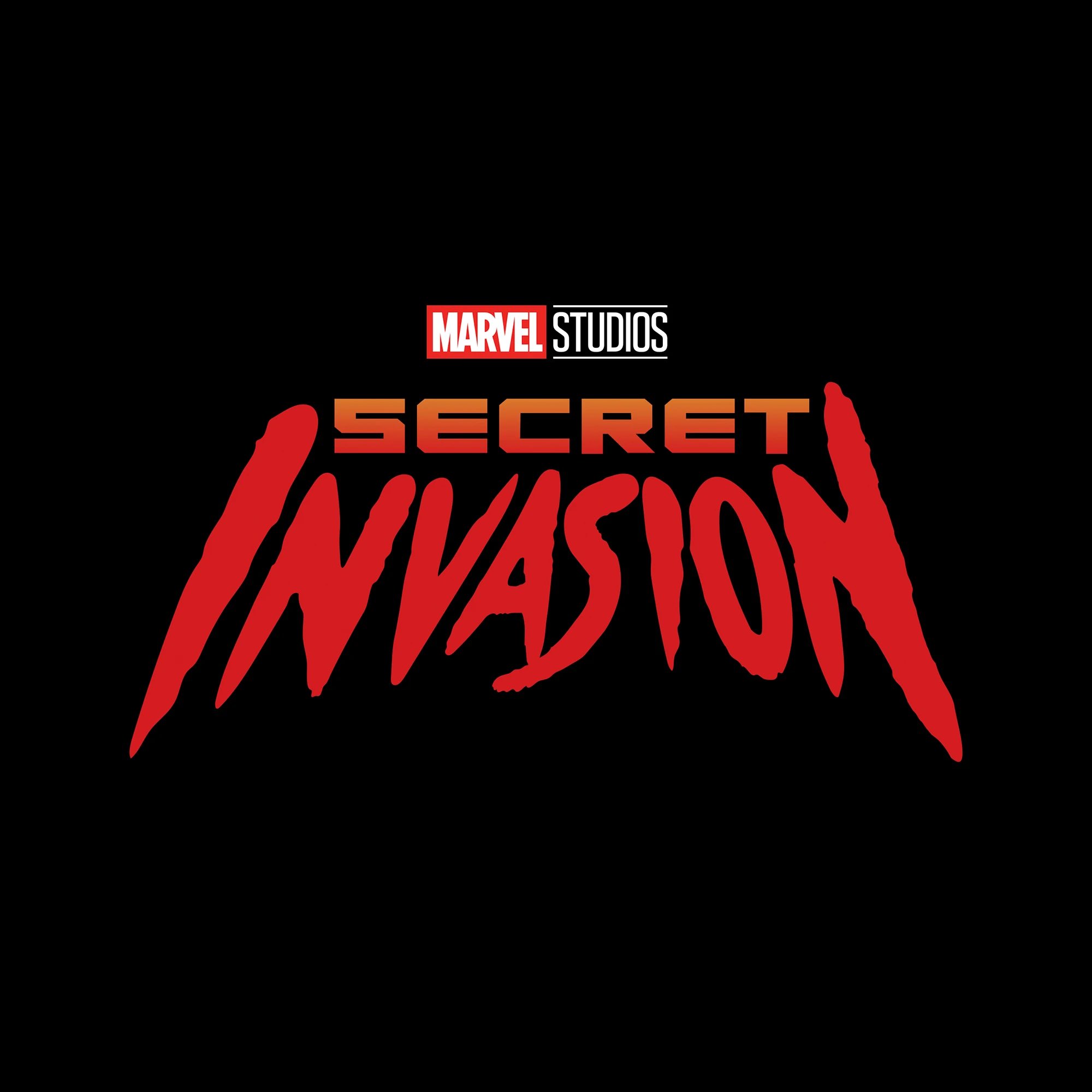 AND WE'RE DONE!
And that brings this edition of the FOTF News Buzz to a close. I think we can safely say that we have enough superhero entertainment upcoming to keep us all happy. Thanks for joining me once again, and until next time…
Are you interested in any of the films and shows we have covered? If so, which ones are you most eager to see? Drop us a line in the comments below!
Sources: THR/ SirusXM/ Esquire/ Samuel L. Jackson
Feel the Force on Social Media.
Carl Roberts is the News Editor of The Future of the Force. Aside from being our horror genre aficionado, he is also passionate about Star Wars, Marvel, DC, and the Indiana Jones movies. Follow him on Twitter where he uses the force frequently!