"When You Love Something, You Protect It"
As we wait for 'Shang-Chi And The Legend Of The Ten Rings' to hit theatres, thoughts turn to the next Marvel Studios film. Thanks to the pandemic forcing studios to push their content back by up to a year, the MCU is running behind. 'Eternals' was due to hit screens last November. But after 'Black Widow' and 'Shang-Chi' were delayed, it too had to shift its position. But now, the film is fast approaching. It is due to hit theatres exclusively (for now) on November 5th. To build anticipation, a new trailer has been released alongside the official poster. And the trailer reveals where the Eternals were during Thanos' snap. And the aftermath The Avengers have created by reversing it to beat him.
THE TRAILER!
THE POSTER!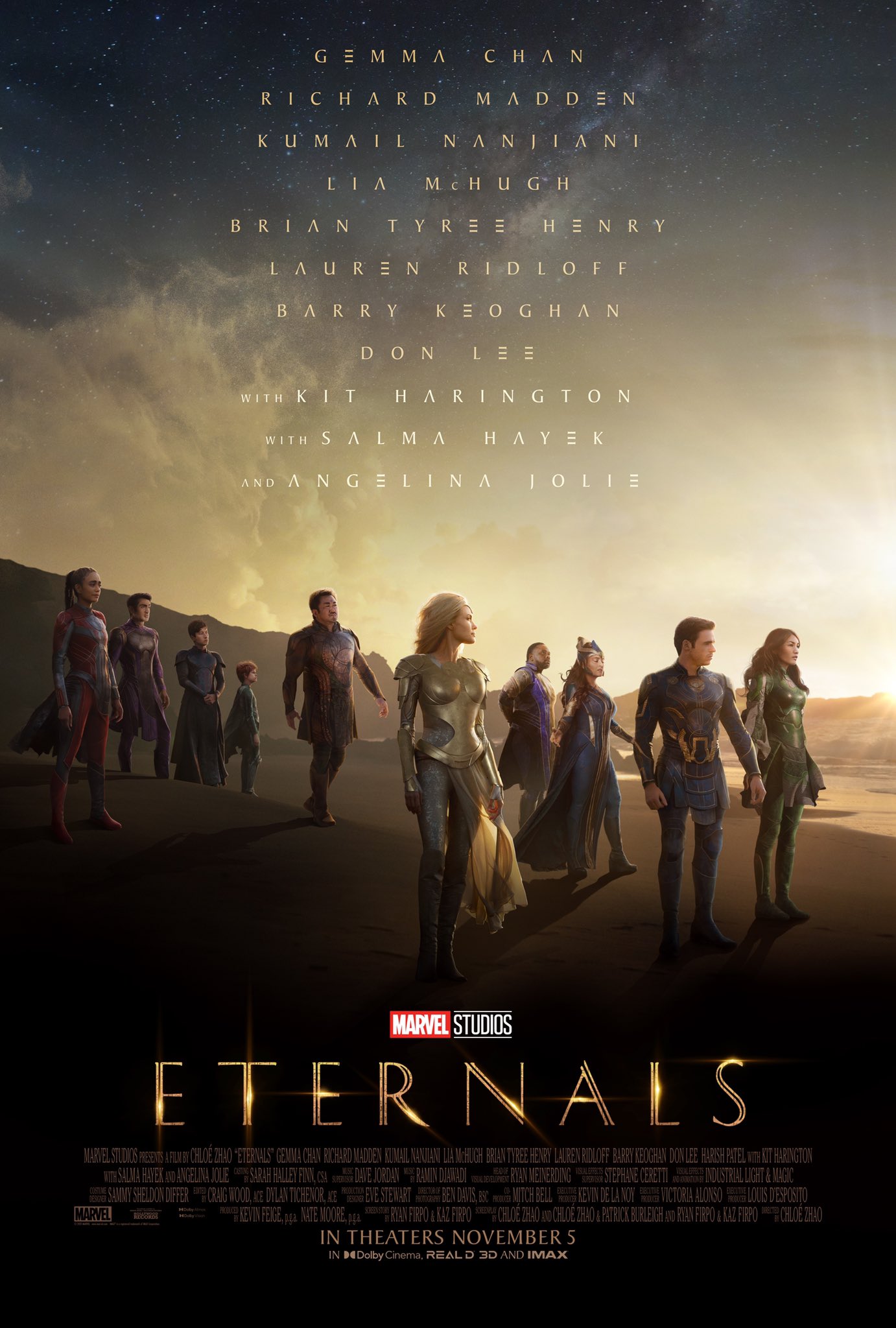 'Eternals' use their powers and hit theatres on November 5th.
Are you excited about the film? Will you be going to see it? What did you make of the trailer? Sound off below with your thoughts!
Source: Marvel Studios
Feel the Force on Social Media.
Carl Roberts is the News Editor of The Future of the Force. Aside from being our horror genre aficionado, he is also passionate about Star Wars, Marvel, DC, and the Indiana Jones movies. Follow him on Twitter where he uses the force frequently!