Thanks to Vin Diesel, we now know the title for the next chapter of Universal's wheel-spinning franchise. Get ready for FAST X!
To date, Universal's 'Fast & Furious' franchise has rung box office tills to the staggering amount of over $6Billion. That covers nine movies in the main franchise and one spin-off (Fast & Furious Presents: Hobbs & Shaw). It is little wonder that they have the desire to continue on with the movies. However, with the announcement that the tenth film will be split into two parts and will close the main franchise, it looks like they are coming to the end of the road. The last ride. The finish line. We already know that the tenth movie is shooting right now. And thanks to star Vin Diesel, we now know the movie's title. It is time to fasten those seatbelts and get ready for 'FAST X.'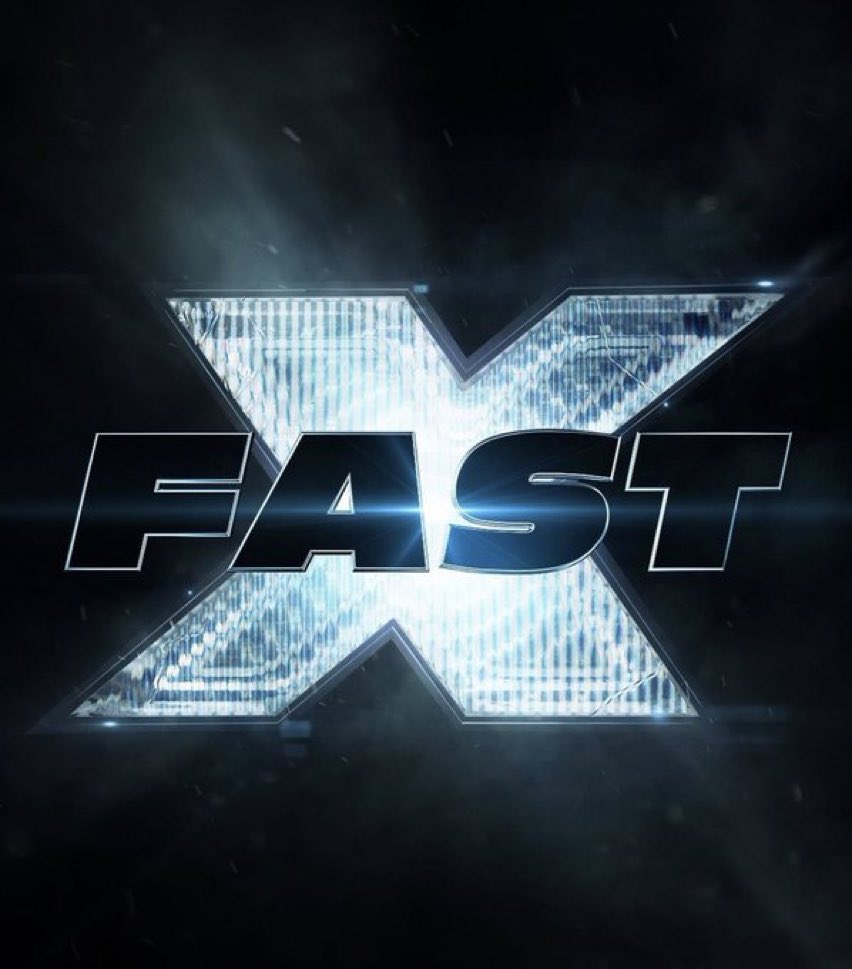 THE CAST
Nothing is known about the film's storyline at this time. However, the film has a cast list to die for. Vin Diesel once again returns as Dominic Toretto. Joining him once more are franchise mainstays, Michelle Rodriguez, as Letty Ortiz, Tyrese Gibson as Roman Pearce. Chris 'Ludacris' Bridges as Tej Parker, Jordanna Brewster as Mia Toretto. Nathalie Emmanuel as Ramsey, Charlize Theron as Cipher, and Sung Kang as Han. New additions this time include Jason Momoa as the unnamed villain. Daniella Melchior, and the recently announced Brie Larson in undisclosed roles. The rumors persist of appearances from Cardi B, Eva Mendes. Lucas Black, Helen Mirren. Jason Statham, John Cena. Kurt Russell and the unlikely return of Gal Gadot as Gisele. As the two films will be the last ride for the 'Family', Universal could decide to go all out and give the franchise the send-off it fully deserves. We shall see.
Directed by Justin Lin, 'FAST X' will be speeding into theaters a quarter of a mile at a time on 19th May 2023.
Sources: The Fast Saga
Carl Roberts is the News Editor for The Future of the Force. Aside from being our horror genre aficionado, he is also passionate about Star Wars, Marvel, DC, and the Indiana Jones movies. Follow him on Twitter where he uses the force frequently!