Jurassic World: Camp Cretaceous Reopens on Jan. 22
All-new episodes of the hit Jurassic World series start streaming this January
Are you up for more adventures on Isla Nublar? Well, you're in luck. Netflix has just unveiled the suitably cool new trailer for Jurassic World: Camp Cretaceous: Season 2 which will premiere on the streamer on January 22. The second season picks up straight after the season one finale with the stranded inhabitants of Isla Nublar having to adapt to survive until rescue arrives. Check it out:
And if that isn't enough to have you yelling "hold onto your butts" with glee, the streamer also revealed the suitably cool new poster which features the stranded kids fleeing from a ravenous Rexy!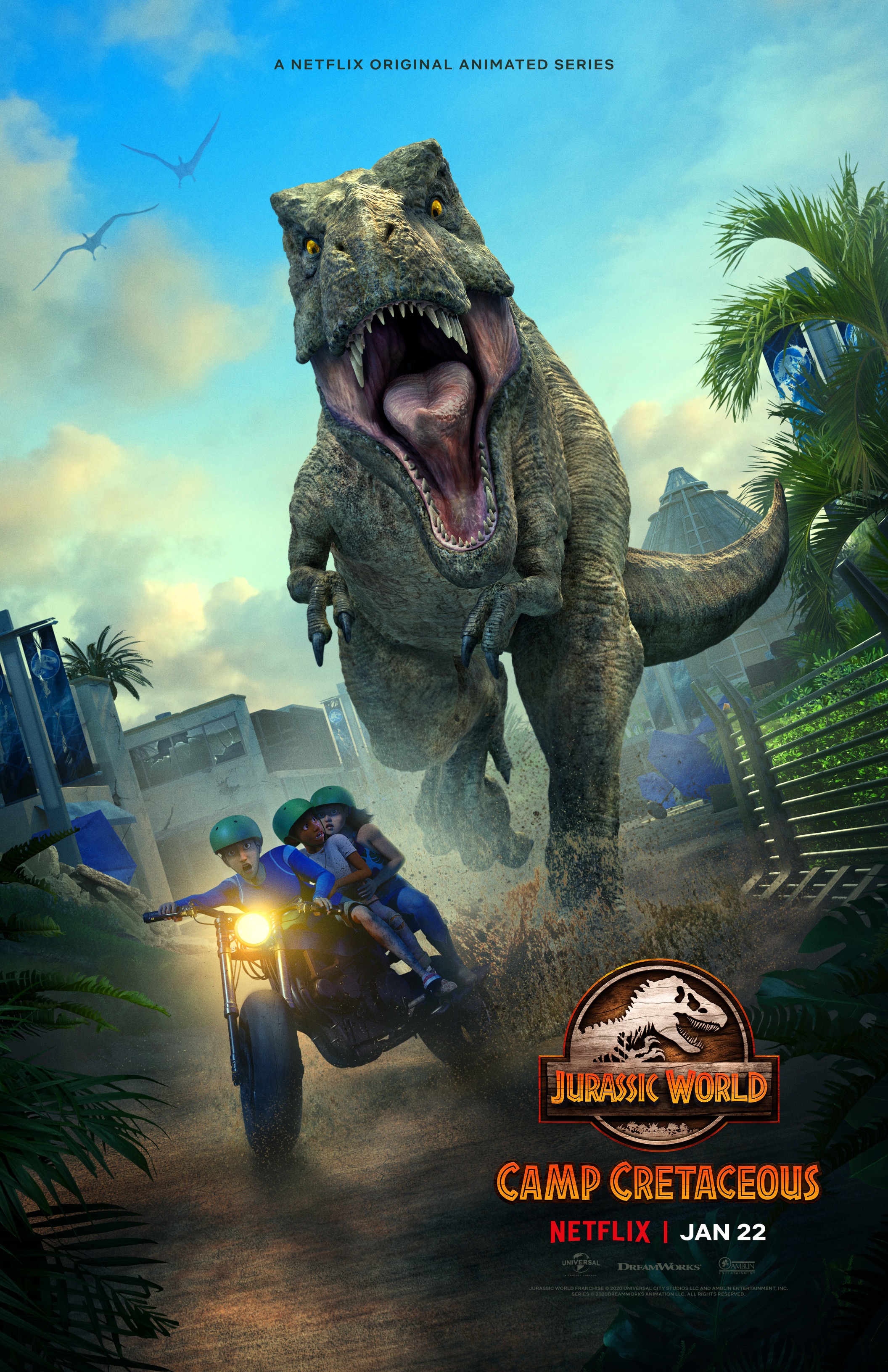 Much like the debut season, season 2 will lead directly into the events of Jurassic World: Fallen Kingdom. Whereas in the first season where the main antagonist was the Indominus Rex – season 2 appears to be bringing back the Baryonyx to menace the survivors of Camp Cretaceous. And of course, Rexy the Tyrannosaurus Rex is always ready to add some much-needed menace!
This is welcome news. After the disappointment of having Jurassic World: Dominion delayed by until 2022 thanks to the COVID-19 pandemic – at least fans of the franchise can look forward to SOME dinosaur action in 2021.
Life finds a way!
Source: Jurassic World
The Future of the Force. The future of pop culture writing.
Phil Roberts is the Owner, Daily Content Manager, and Editor-In-Chief of The Future of the Force. He is passionate about Star Wars, Batman, DC, Marvel, Star Trek, Indiana Jones, Ghostbusters, King Kong, and the Ray Harryhausen movies. Follow him on Twitter where he uses the force and babbles frequently!