Regal Robot Announces Salacious Crumb Replica!
Start saving those pennies! Regal Robot's Salacious B. Crumb is on his way to sit beside YOUR throne!
Salacious Crumb is one of those characters from 'Star Wars' that you want to hate. But you can't help but end up liking him somehow. The deliberately ugly creature sits beside the throne of Jabba The Hutt in 'Return Of The Jedi'. And is best remembered for his cackle, eating one of C-3PO's eyes, and for getting an electrical jolt up the bottom courtesy of R2-D2. Well, now he can sit by your throne! Or at least by your favorite chair.
Regal Robot has announced that they are producing a prop replica statue of Crumb. Only 150 will be made. But the replica comes with a metal plaque signed by the sculptor of the piece, Tony McVey, and the man who brought him to life on screen, performer Tim Rose.
DEBUTING THE PIECE!
Each static polyresin statue is going to be produced in the U.S.A. It will be hand-finished by the FX artists in the New York Studio. A video debuting the piece with Sideshow Collectibles from their online convention has also been released. So get ready to part with your Imperial Credits. Or maybe trade a few crates of Spice?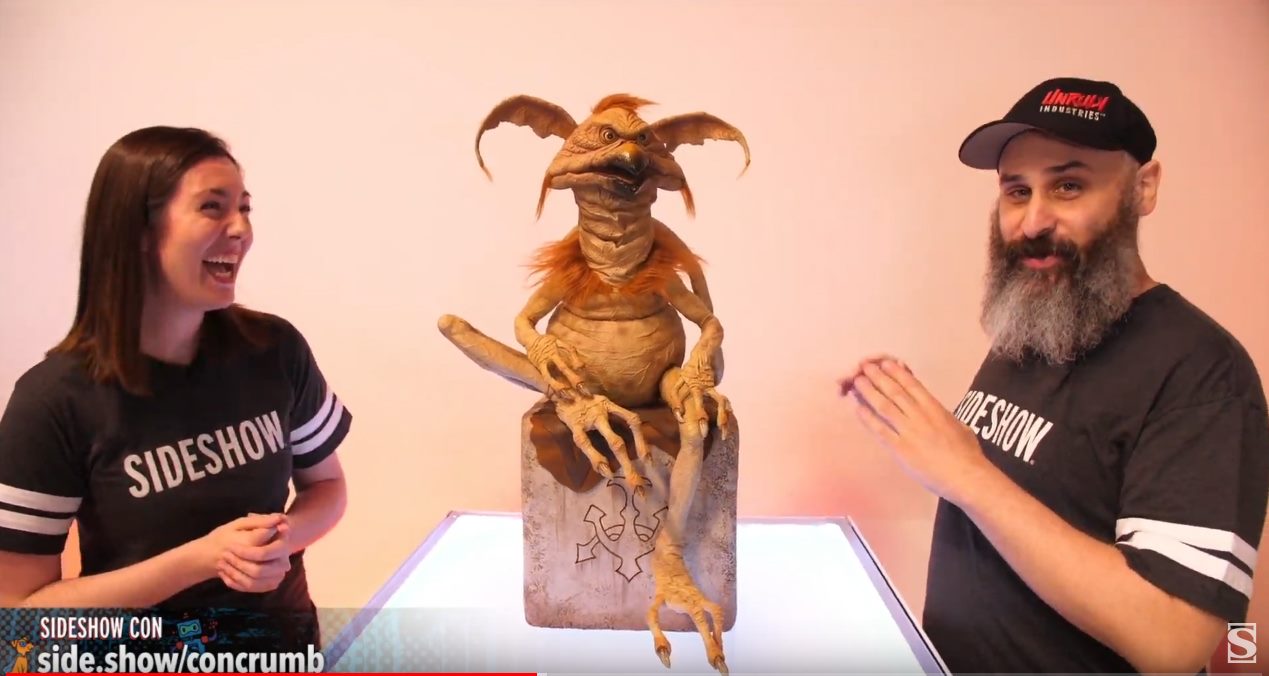 THE FULL DETAILS!
Salacious Crumb Life-Sized Prop Replica by Regal Robot

Signature Edition of 150 pieces.
Includes metal, dual-signature plaque – Original character creator Tony McVey &  performer Tim Rose
1:1 prop replica, hand-sculpted by Tony McVey, who sculpted the character for the original film.
Created with extensive research and first-hand examination of the original prop puppet.
Made in the U.S.A. and hand-finished by the FX artists in our New York studio
Static Polyresin statue with glass eyes and faux hair
Removable limbs – arms, legs, ears, and tail all peg or bolt to the body
Includes themed resin pedestal with faux leather detailing. Replica can be displayed on or off the pedestal.
$3999 US plus s/h – extended payment plan available
MORE IMAGES COMING SOON!
There will be more photos of the statue available over the coming weeks. It will be available to preorder in mid to late August. I personally would love one of these to be on display in my home. It looks absolutely incredible. And it's something that would be found a pride of place in my living room. It would surely scare the life out of any visitors that come to my home. So, I think I'm going to need to have a rather serious chat with my bank manager before the preorders open!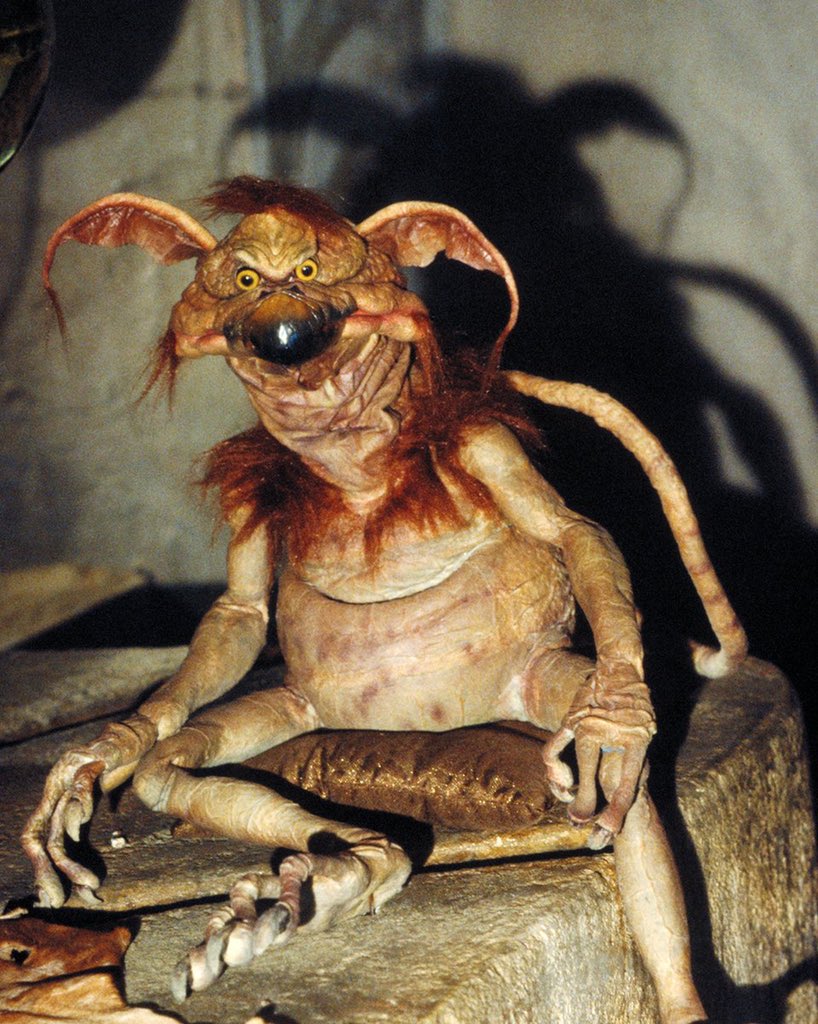 Will you be raiding the piggy bank to order the Regal Robot Salacious Crumb? If you are, where do you intend to display it? Why not drop us a line and let us know!
Source: Regal Robot
Feel the Force on Social Media.
Carl Roberts is the News Editor of The Future of the Force. Aside from being our horror genre aficionado, he is also passionate about Star Wars, Marvel, DC, and the Indiana Jones movies. Follow him on Twitter where he uses the force frequently!