Book Review | Star Wars: Spark Of The Resistance
Rey, Poe, and Rose help the inhabitants of Minfar fight off the First Order in this Middle-Grade novel set after The Last Jedi.
While on a mission to gather supplies for the dwindling Resistance, Poe, Rey, and Rose receive a distress call on a Resistance channel. Knowing it could be a trap, the three heroes decide to answer the call rather than leave potential allies in danger.
Star Wars: Spark Of The Resistance | By Justina Ireland
When they arrive at Minfar, they find a First Order ship in orbit and the Zixon on the planet in need of their help. The First Order is searching for an old Imperial facility with a mysterious weapon, and the Zixon offer to help our heroes find it first to keep it out of First Order hands. But with only three of them, one droid, and a damaged Millennium Falcon can they really stop a contingent of First Order troops?
I liked that this one featured Rey, Rose, and Poe. While I would have liked for it to also include Finn, I don't think it would have been feasible to drag a fourth main character along and find something for them to do. The novel would have had to have been longer and more in-depth, perhaps a Young Adult one, to have all four along for the ride.
Rey got some good growth here, as she struggled to understand if she could really sense the Force or not, and what that meant for her. Rose got to actually do something, even if it was just fix the Falcon and use some cool experimental Imperial weapons. And Poe got to be Poe.
The Negative
I feel there were a few missteps with this one. Firstly, our heroes only ever use stun weapons and tie up the Stormtroopers. I realize this is a novel for middle schoolers, but having read the rest of the Star Wars Middle-Grade novels, this doesn't fit with them.
Moving Target had a Rebel soldier sacrifice himself via suicide bomb to save Leia. Guardians of the Whills had Saw Gerrera willing to sacrifice civilians and even orphans to outsmart the Empire. Before the Awakening had Finn witnessing Troopers be ordered to kill people. Yet here the heroes only stun the people trying to kill them? It doesn't jive with the previous books. Are we now sending the message that the Resistance's hands are squeaky clean in this war? We all know they aren't.
Secondly, Poe did not act his age. Just because it's a book for children, doesn't mean that adult characters should act like kids. Poe is approximately 32 according to the Wookiepedia, but he acts like a young boy through part of the book. His reaction to the Stormtroopers recognizing him with his "I'm famous!" thought reminded me of a kid jumping for joy. Plus, he already knows they recognize him. Poe and Black Squadron have been a thorn in the First Order's side for a while. Rose and Rey still acted in line with their overall depiction, but Poe did not in my opinion.
The Creators
Justina Ireland is the bestselling author of the YA series Dread Nation, featuring Zombies in the Civil War era. She's also the author of the Star Wars Middle-Grade book Lando's Luck and is one of the authors working on Project Luminous.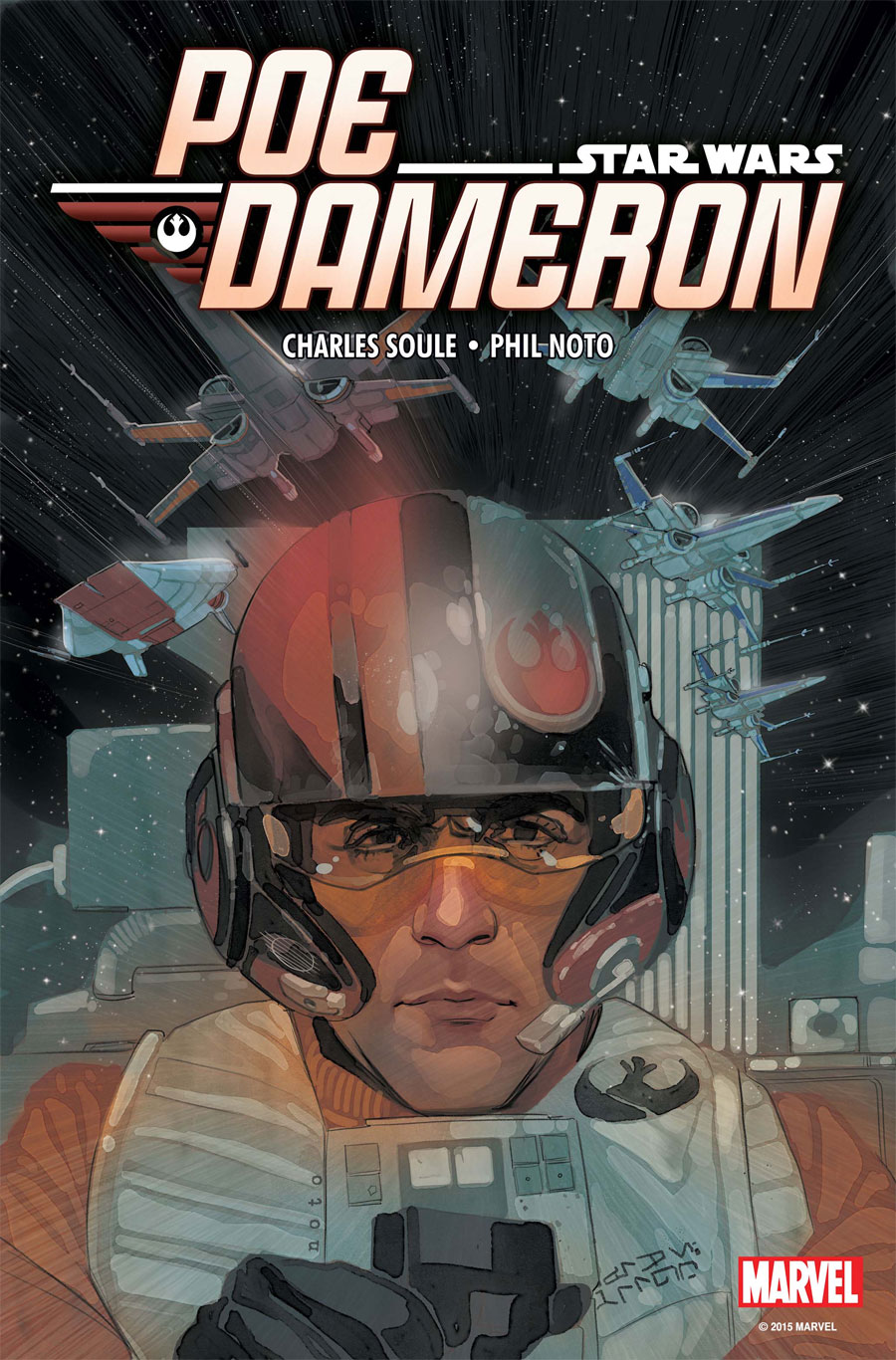 Phil Noto has drawn cover art and inside illustrations for just about every Star Wars Middle-Grade book. The black, white, and grey illustrations with a touch of red have become something I look forward to seeing in the Middle-Grade books, and there are never enough inside illustrations for my liking. He is also was the cover artist and original artist for the Poe Dameron comic and has worked on other Marvel Star Wars titles. He's currently one of my favorite official artists.
Final Thoughts:
While this one had some issues, it's still a great read for Middle School readers and young fans, especially those who like one of the three main characters. Younger readers might not notice and have an issue with the things I pointed out, but adult readers should be mindful that it is aimed at Tweens.
Star Wars: Spark Of The Resistance by Justina Ireland is published by Egmont and is available to buy NOW!
The Future of the Force. The future of pop culture writing.
Melissa Villy is a regular Staff Writer for Future of the Force. She is a passionate Star Wars fan and is the custodian of the FOTF Jedi Archives. Follow her on Twitter @JediLibrarian42 where she uses the force frequently!
Website | Facebook | Twitter | Instagram | YouTube
Feel the Force on Social Media.
I'm Mina, the Jedi Librarian. I'm a teen services librarian, lover of all the books, and a lifelong Star Wars fan. I'm also secretly a Jedi.